If you read aloud in your head like I do, when you read Medellín, make sure the double "L" sound forms more of a "J" sound than a "Y". That's the only guidance I can provide right now regarding the Colombian accent. It's a beautiful one and fairly easy to understand—please read as my comprehension didn't drop drastically in comparison to Mexico. And comprehension level will vary quite dramatically given the topic of the conversation and the individual speaker.

So....Medellín. Our main reason for traveling there initially was a decision to bypass much of coastal Colombia and Medellín seemed like a good access point to explore further inland.  We purchased cheap tickets from Cartagena, and excitedly and somewhat nervously boarded a plane bound for this infamous city. All told, we would spend a little over a week there and it's definitely a place I want to visit again. From our limited experiences in Colombia thus far, I think a trip to Medellín is important to better understand the complexities of this country.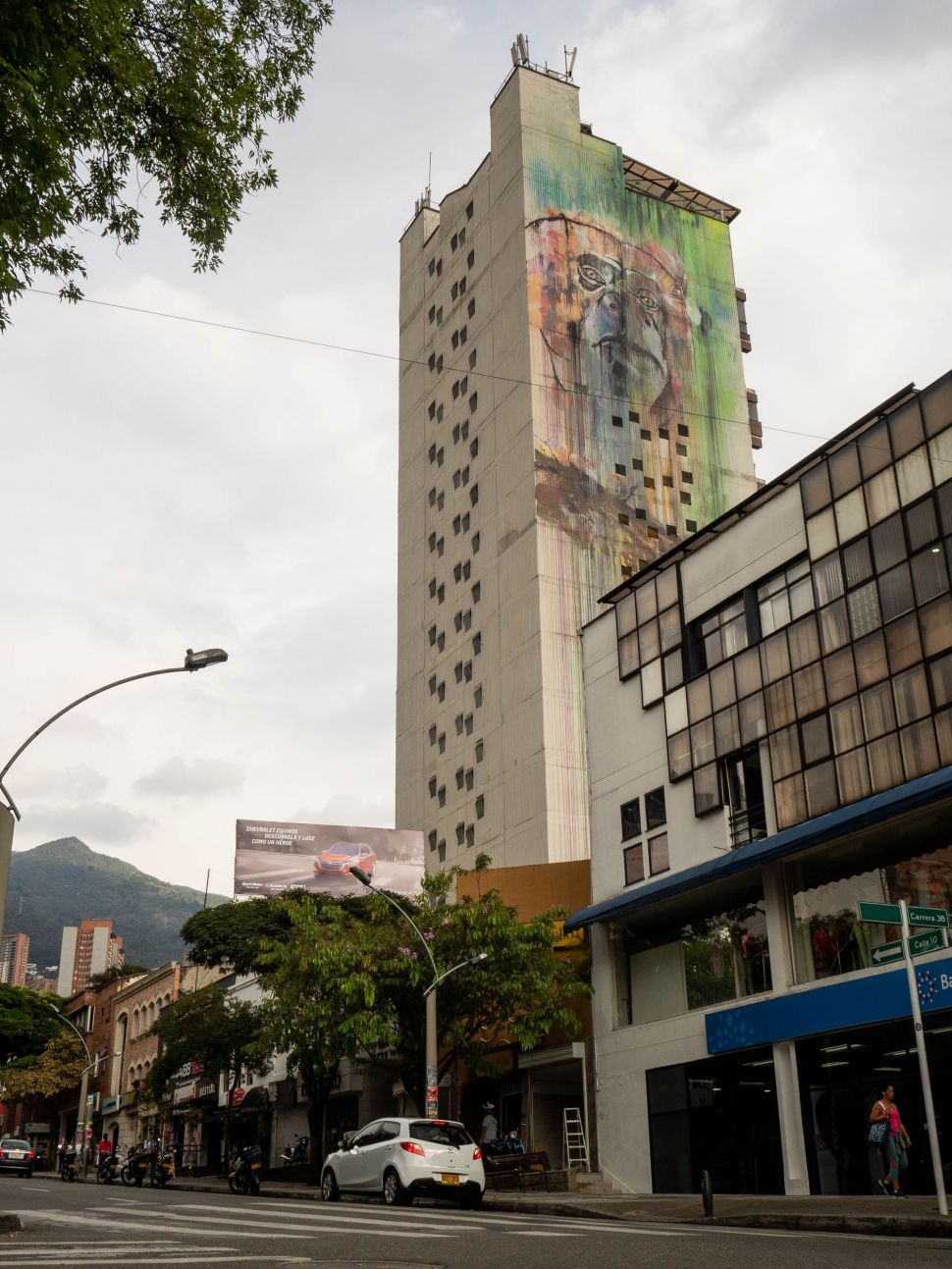 For much of the 80's and 90's, Colombia, and Medellín especially, was ravaged by the terroristic rule of Pablo Escobar and the Colombian cartels. His cocaine empire destroyed lives all across the country and tainted the country with a reputation it still in some ways faces today. In 1991, when I was just a year old, the Medellín murder rate was 357 per 100,000 people. To put that into perspective for those who are my age and have no memories of this time, the situation in Medellín was unimaginably terrible. Comparing 1991 Medellín to the most dangerous cities today truly puts the horror in Medellín into perspective. The world's most dangerous cities in 2018 (Los Cabos, Mexico and Caracas, Venezuela) each have a murder rate of 111 per 100,000 people. Try imaging all the fear and danger associated with the horror people currently experience in those cities and triple the violence. This is not to minimize the atrocities currently taking place in those city, but to try to add some context to the momentous shift seen in Medellín during my lifetime. At times, it's difficult to even imagine this bustling, colorful, energetic city was the epicenter of a terrible war.
---
Our first room sat 19 floors above the street in the Poblado district. This lively (and gentrified area) is where you will find most travelers, expats, and young professionals of the city. The enchanting view from our high-rise balcony provided a panoramic view of the tall, red high rise buildings, the slosh of barrios, or neighborhoods, up against the foothills, and the green mountains seemingly protecting the city. Whether it be sunny skies, drizzling clouds, or a consuming night, the view shared a new and dramatic portrait of the city below.
Our friendly Italian host welcomed us unto his home and suggested a few trips we should make through the week. After settling into our room, we opted for a walk through the surrounding neighborhood in search of lunch. For about $3.50 USD per person, we dined in a small restaurant full of locals enjoying their lunch break. The meal spanned a few bowls and plates, and filled our stomachs. We spoke mostly in Spanish at that meal, in between hurried and hungry bites. We've tried to make it a practice to speak only Spanish for certain segments of the day, most often during mealtimes and coffee breaks. The news flashed on a TV mounted above my head, and our attention kept waivering back to it. No matter where you are, the news is often more unsettling than anything else, so we each quietly became a little more concerned about our time in Medellín.
Later we wandered to "El Social" for an evening beer and a chance to rest our legs. As the sun set across the city, the empty seats around us quickly filled and I was glad we had chosen such a revered spot.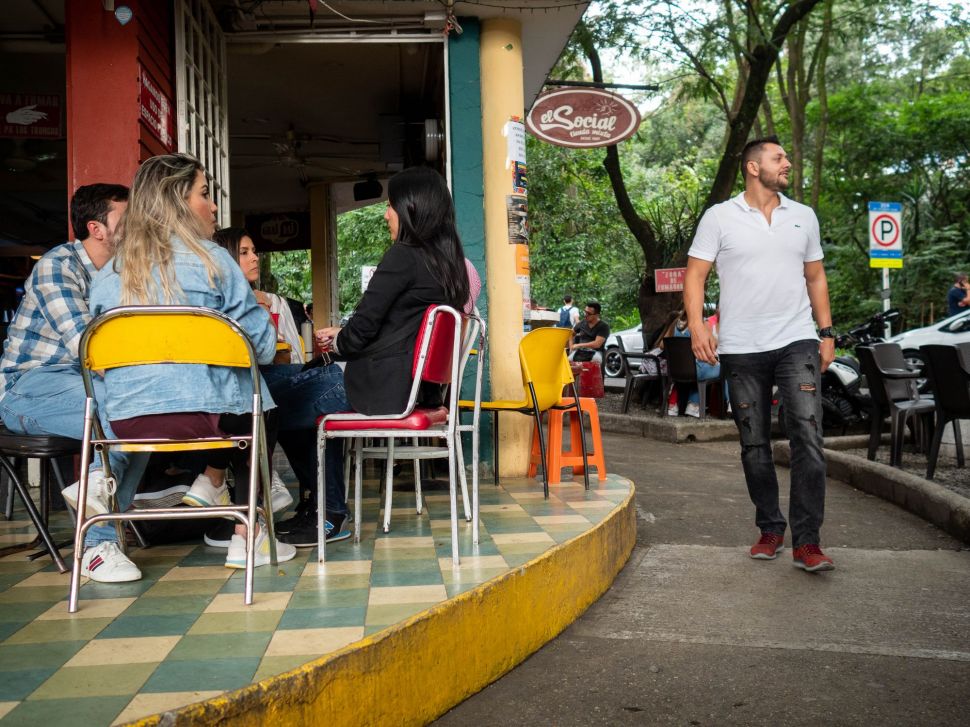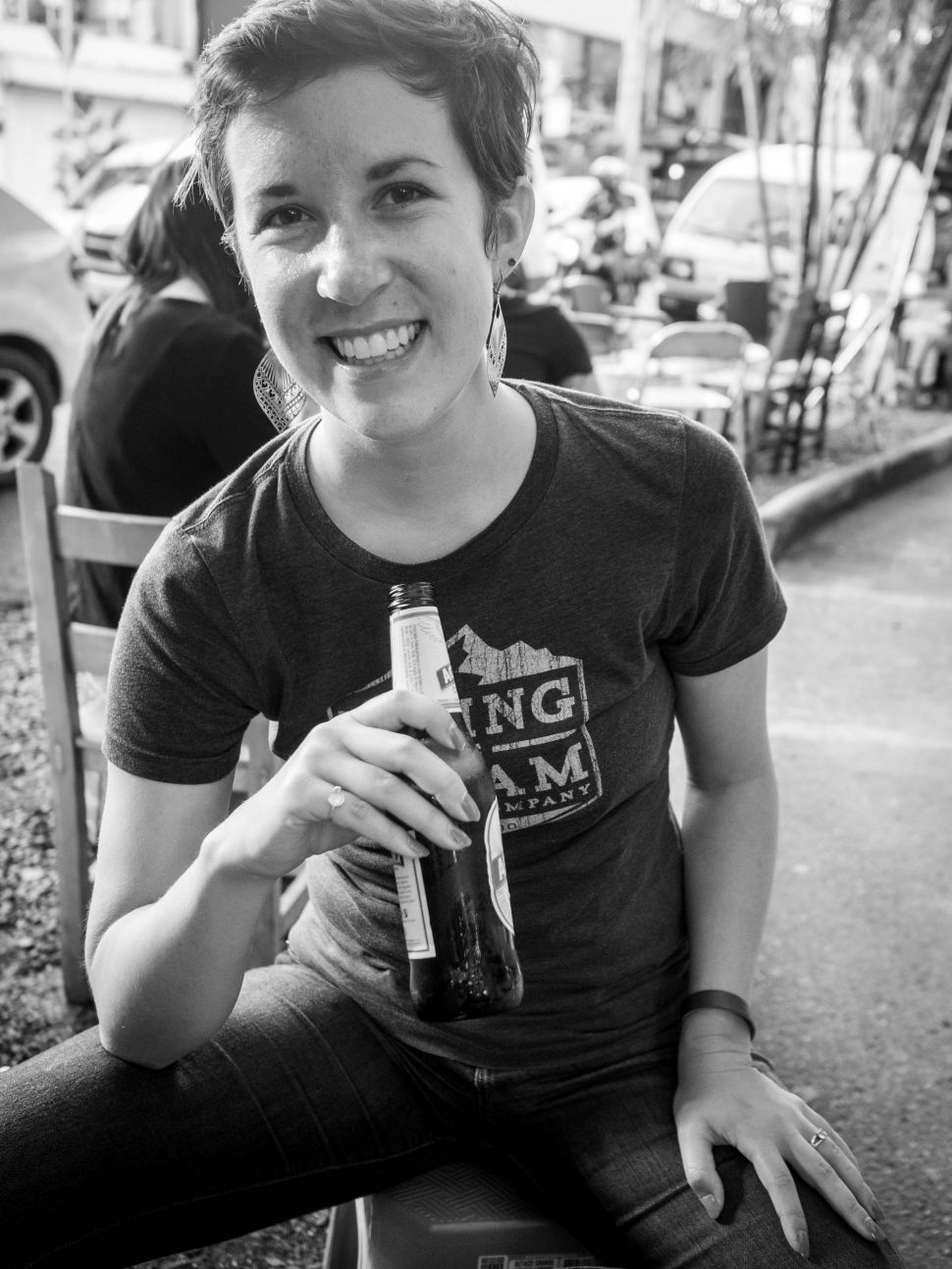 Over the next few days, we began the mornings with good coffee, wandered the city for a while, and ended the evening with a solid draft beer. One rainy day, we tucked into a small mall and spent an afternoon trying to contain our obnoxious laughter as we browsed through the extensive collection of hilarious not-quite-right English shirts. Yes, we each bought at least one.
Another day, we boarded the ridiculously clean metro line which slices through the city above ground. The metro also connects to a system of cable cars constructed in an effort to connect barrios high on the mountain with the city below. If you take another cable car all the way to the top of the mountain, you will find yourself in a large national park. The trails are a bit confusing, but you can at least count on enjoying some of the most delicious berries.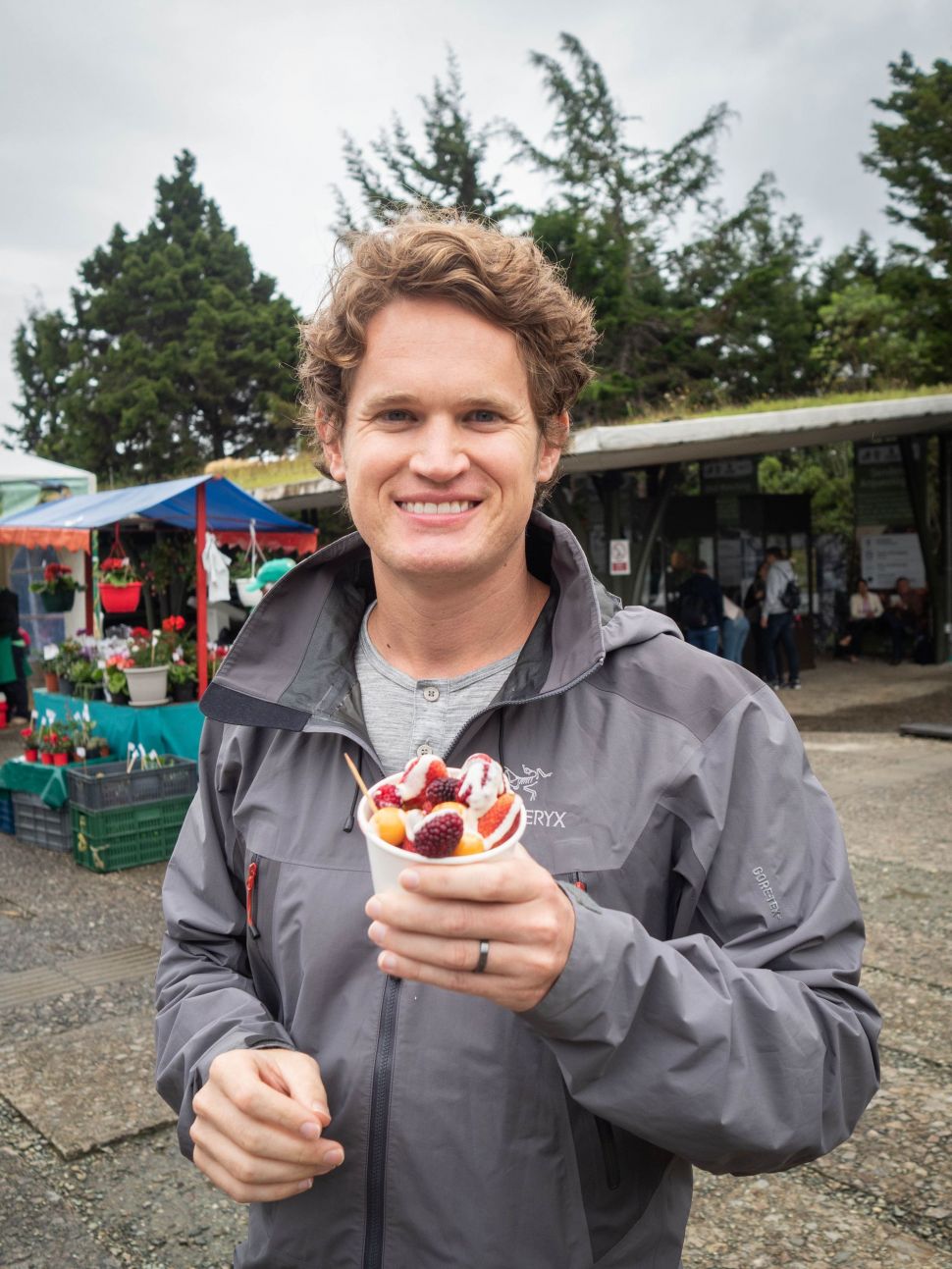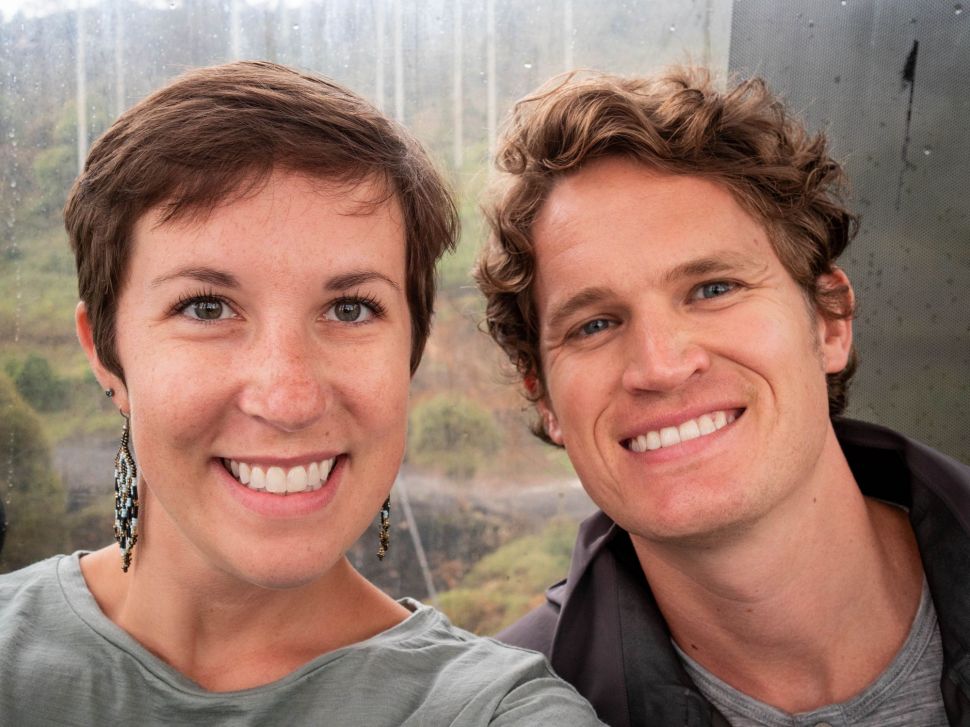 Taking the metro downtown, we walked the Antioquia Museum of Art for hours. Our favorite exhibit sits on the third floor and contains rooms and rooms of Fernando Botero paintings, drawings, and sculptures. I actually recognized some of his work because it stands out in front of a theater in downtown Denver. Botero, from Medellín, is an internationally celebrated artist and an impressive philanthropist. A majority of the art in the museum was donated by Botero, including both his own works and more from other artists. Due to the number of donations, the museum actually had to ask the city to be located to their current building just to have the space to house their growing collection.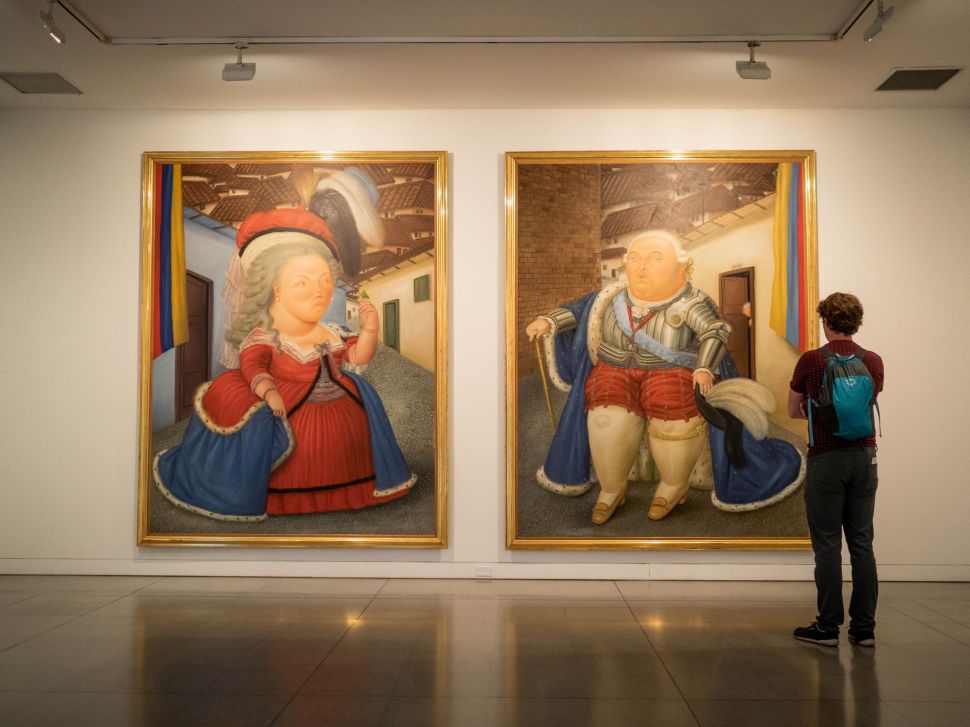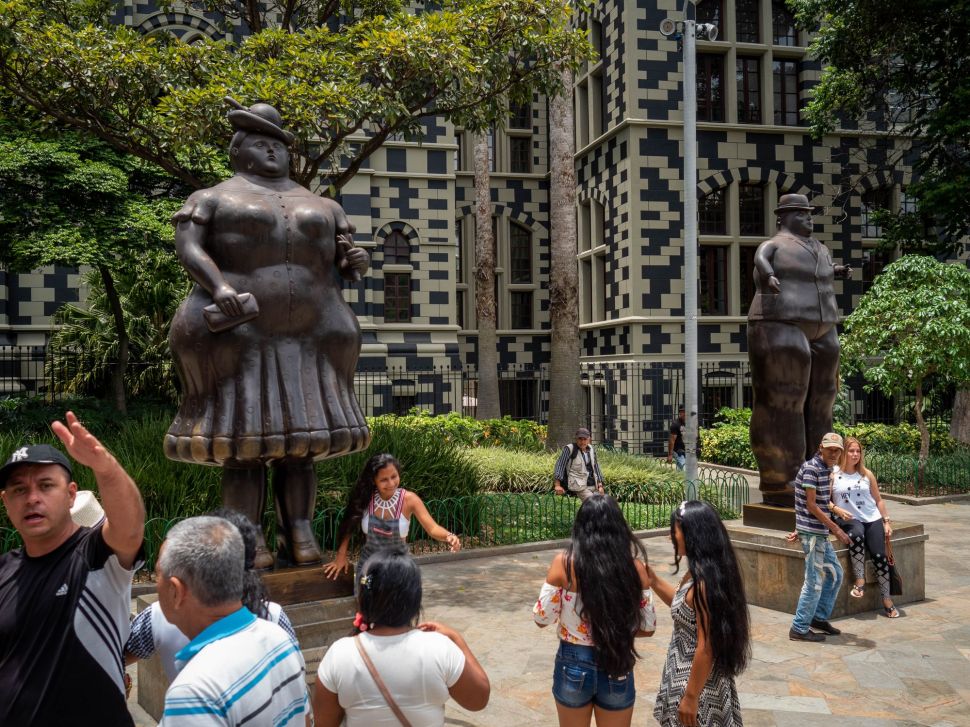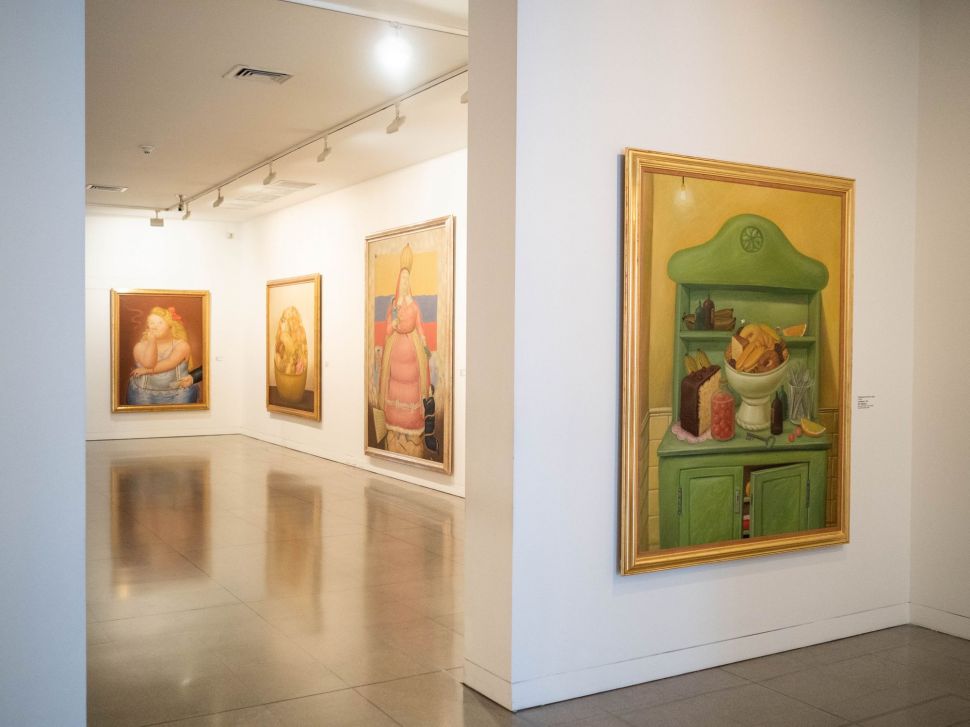 ---
In many ways, we enjoyed our time in Medellín like most other cities. As enjoyable and memorable as those experiences were, they are not why I'm glad we visited Medellín. As a foreigner, sometimes the best way to get to know a place can start simply with a good tour. We've found tour guides to be friendly, kind people passionate about teaching about the places they love. In Medellín, we joined in on two tours from Real City Tours. In a place with such a tragic and fraught history, these tours proved to be an effective way to hear real stories from people very willing to share them.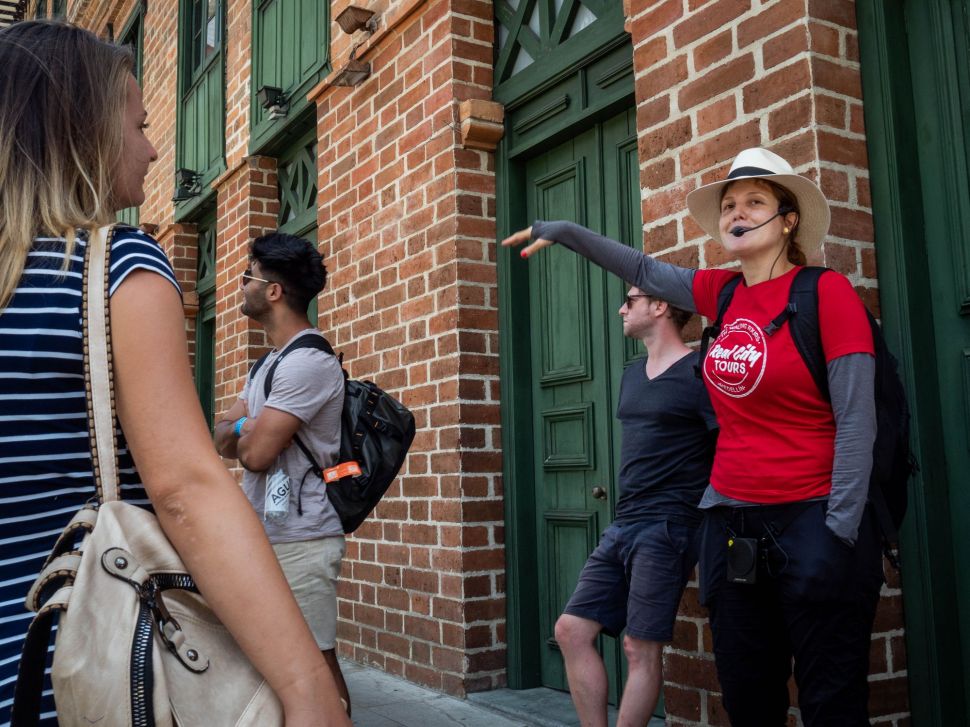 Both of our tour guides were about our age, and lived a childhood about as different from ours as can be imagined. Caro, our first guide, told us about walking to school with her little brother and counting bodies in the street. We would walk to a plaza in the middle of downtown, and she would tell us about the bombings or attacks that happened there, taking note of the city's effort to transform the story of these public spaces. For example, buildings which used to signal danger to all citizens now house the city's education buildings. She explained daily life as we see it now, and what is was before. She spoke powerfully of the selective memory of Colombia. When you are surrounded by so much death and horror, your community has a way of prioritizing seemingly small good memories (a Colombian winning one leg of the Tour de France in 1984), and not reserving the mental space for each bomb reeking havoc on the city.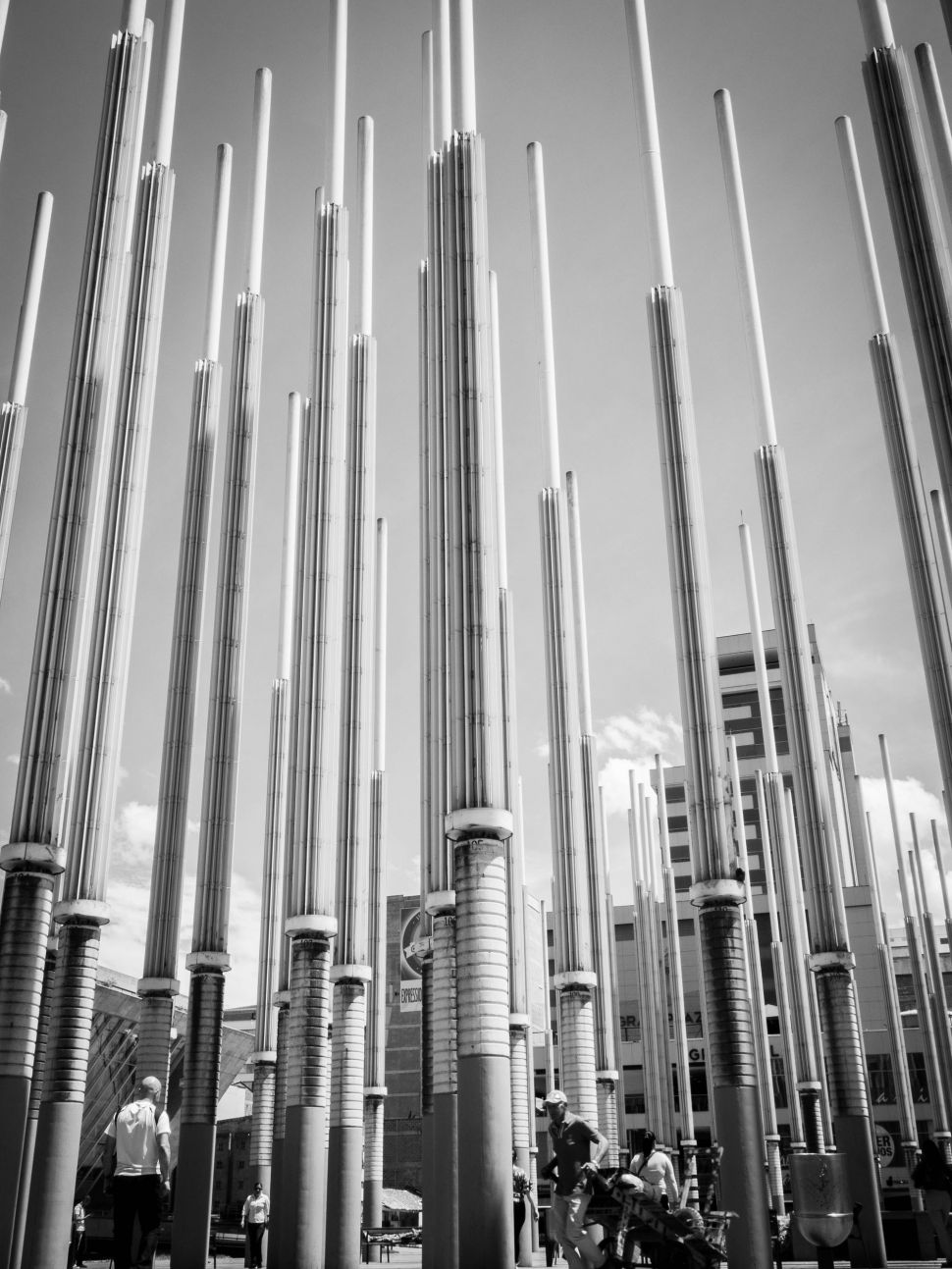 Standing outside the metro station in the middle of downtown, she told us what this system of rails meant to the city and its people. It evokes an enormous sense of pride to the citizens of Medellín. The metro system was an investment in the city, in the people, and in the future. Before we'd even been told the importance and significance of this transportation system, we sensed something unique about it. The windows, the floors, the seats, everything is extremely clean. And not because no one uses the system. It's jammed packed at rush hour, but seemingly spotless. You won't find graffitti or teenager misbehaving on the metro. It's a status symbol of the city and a tangible reminder of process for a people who've experienced too much pain.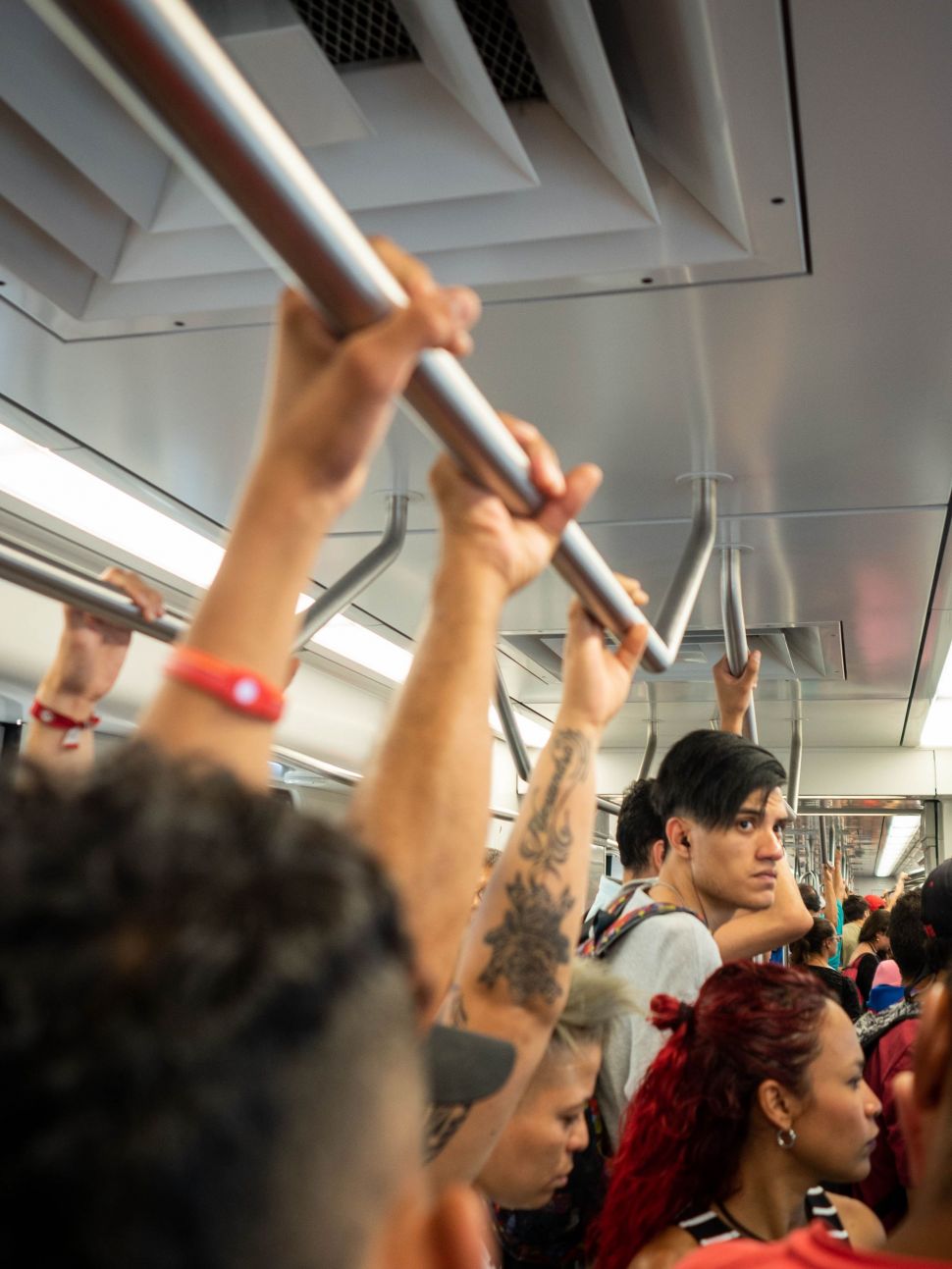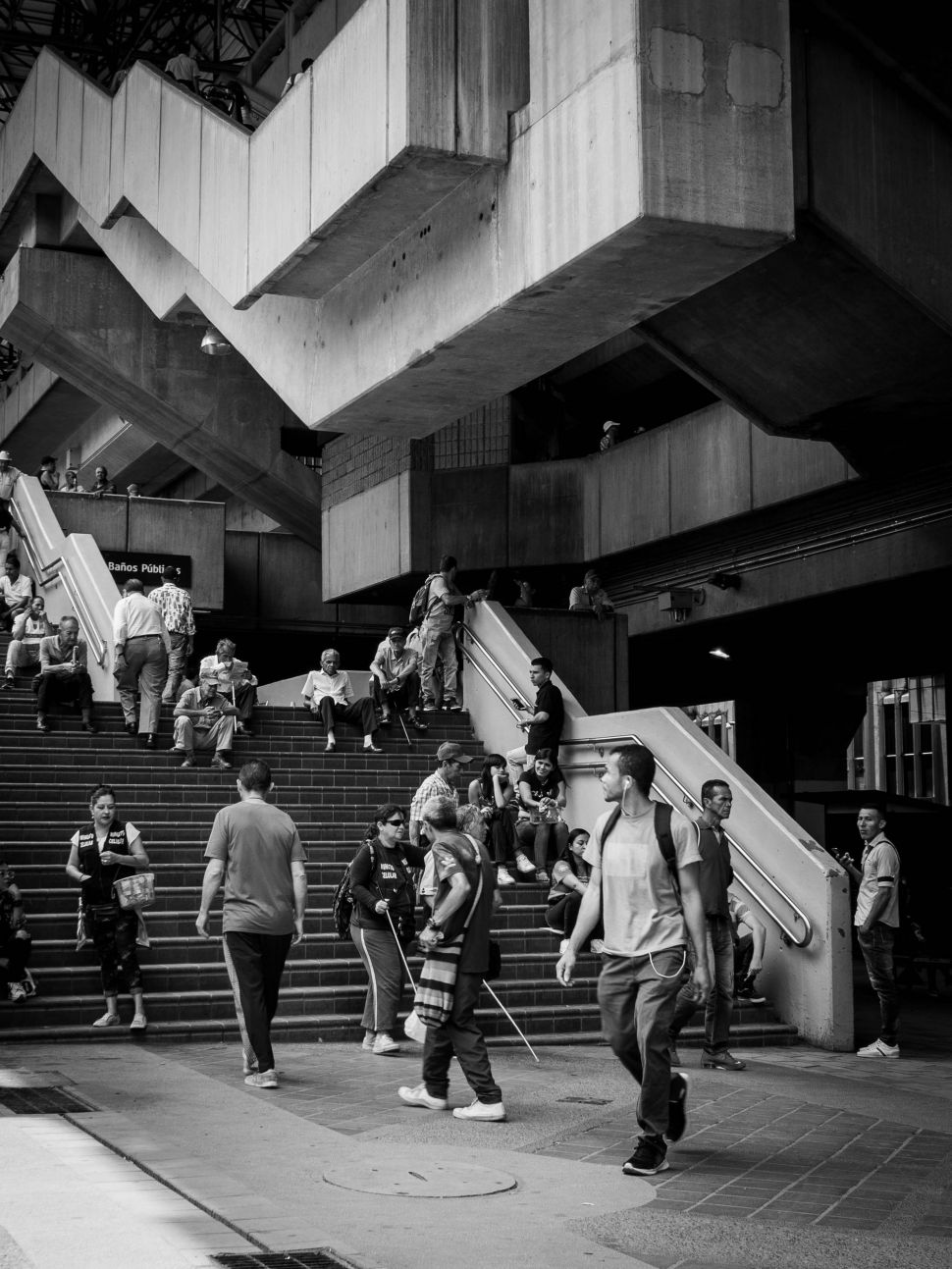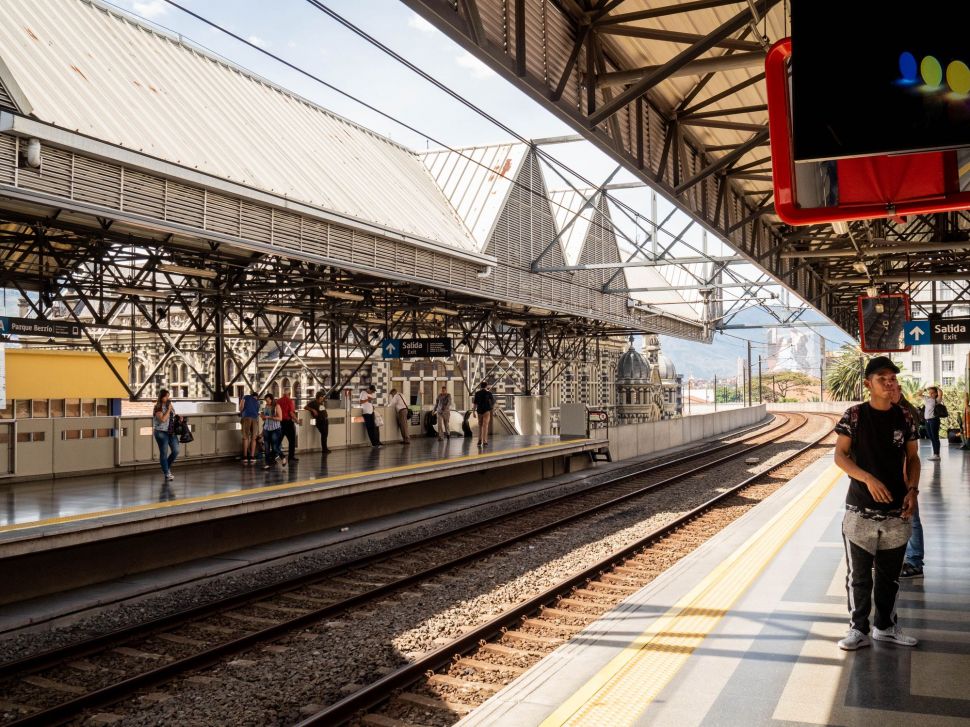 She also cast aside the misunderstanding that poorer people in the city "like" Pablo Escobar. Sure, he built some houses and gave money to impoverished neighborhood all as part of bolstering his Robin Hood image. She couldn't comprehend how the story of him and her city was so simplified. "How many houses does someone build so that it's okay he murders your family?". She clarified that the only demographic who sometimes may be viewed as reviering him are young males who are trying to look tough and were born after the darkest years in the city.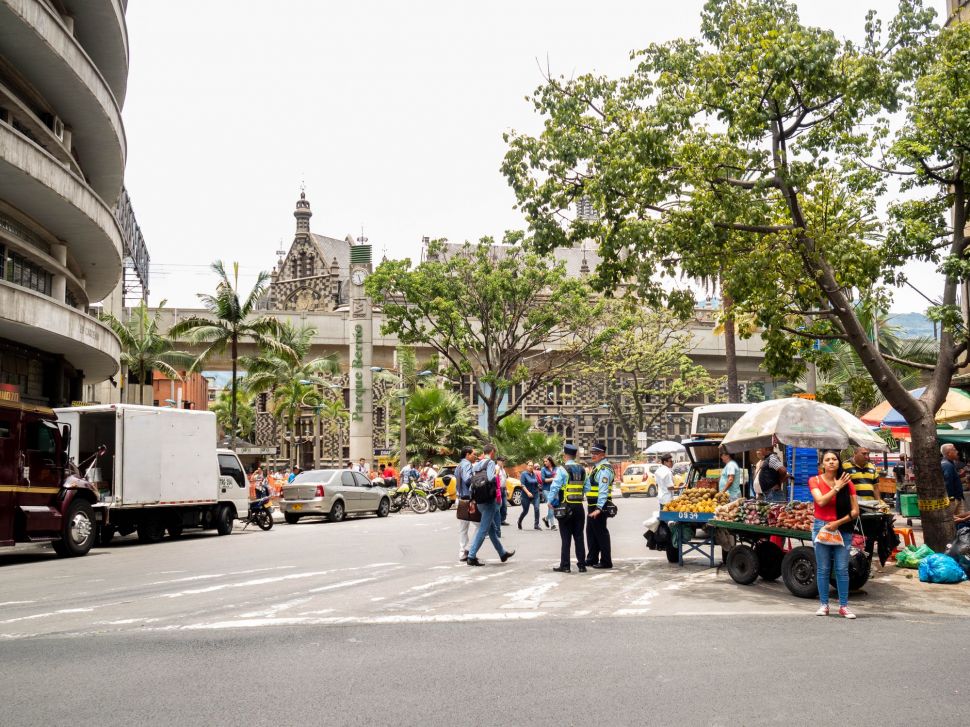 Some of these younger men are also responsible for continued violence in the city. A popular place to visit is La Comuna 13. This barrio displays a different kind of infrastructure intended to help residents of the barrios be more connected to the center of the city. A series of escalators climb the hillsides increasing access for people of different ages and abilities. I have no pictures of La Comuna 13 because while we were in Medellín, there was violence between two rival gangs leading to multiple shootings in the streets. The gangs were in the midst of a violent battle for control. Caro suggested for none of us to go there. She reminded us, in some ways, this is still a city at war.
Later on, we met Diomero. He was our guide through a barrio just across the river from downtown. His objective was to help us thinking more critically about the transformation of the city—how much of these changes are simply part of a narrative sold to the rest of the world and what changes actually impact the most vulnerable residents. A leader for the community joined us on this tour as well. First, we walked through the few remaining houses which sit literally on top of the city's former dump site. Of course, there were a terrible array of dangers and health consequences with this settlement. As a group, we discussed the government's effort to relocate many of the residents from the dump and the numerous problems and struggles with this plan. The dump used to stand about 70m high, and now rises about half that distance above the river. Approximately 90% of the residents were relocating, and dealt with the consequences thereafter, while a few families remain on the dump site. Where a mountain of trash once stood sits a towering garden. The trash isn't far below the surface, and the smell still wafts up from the soil.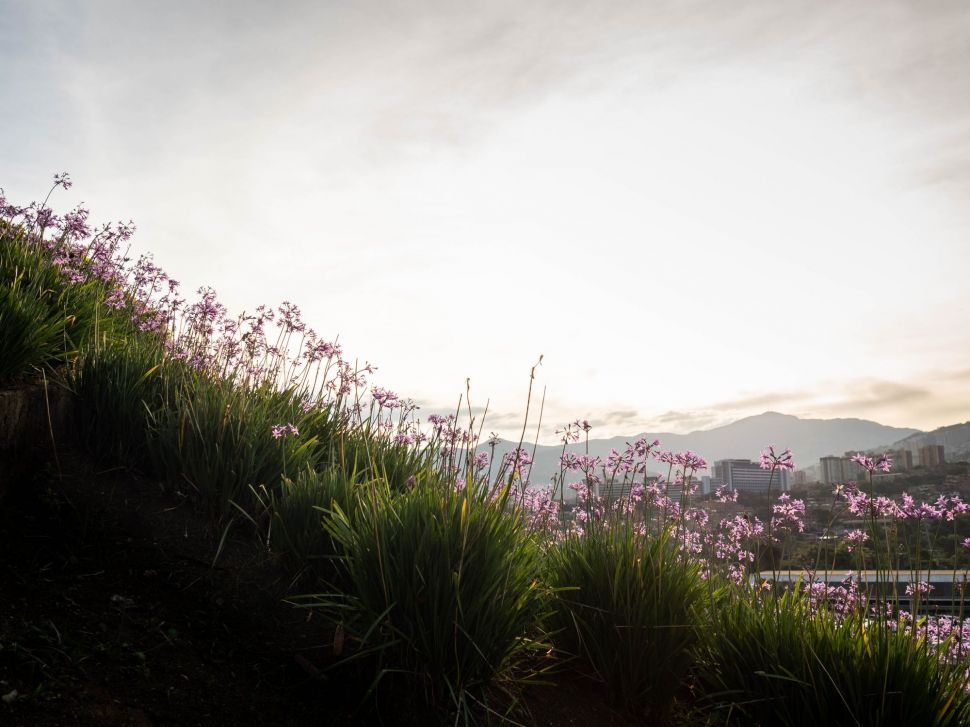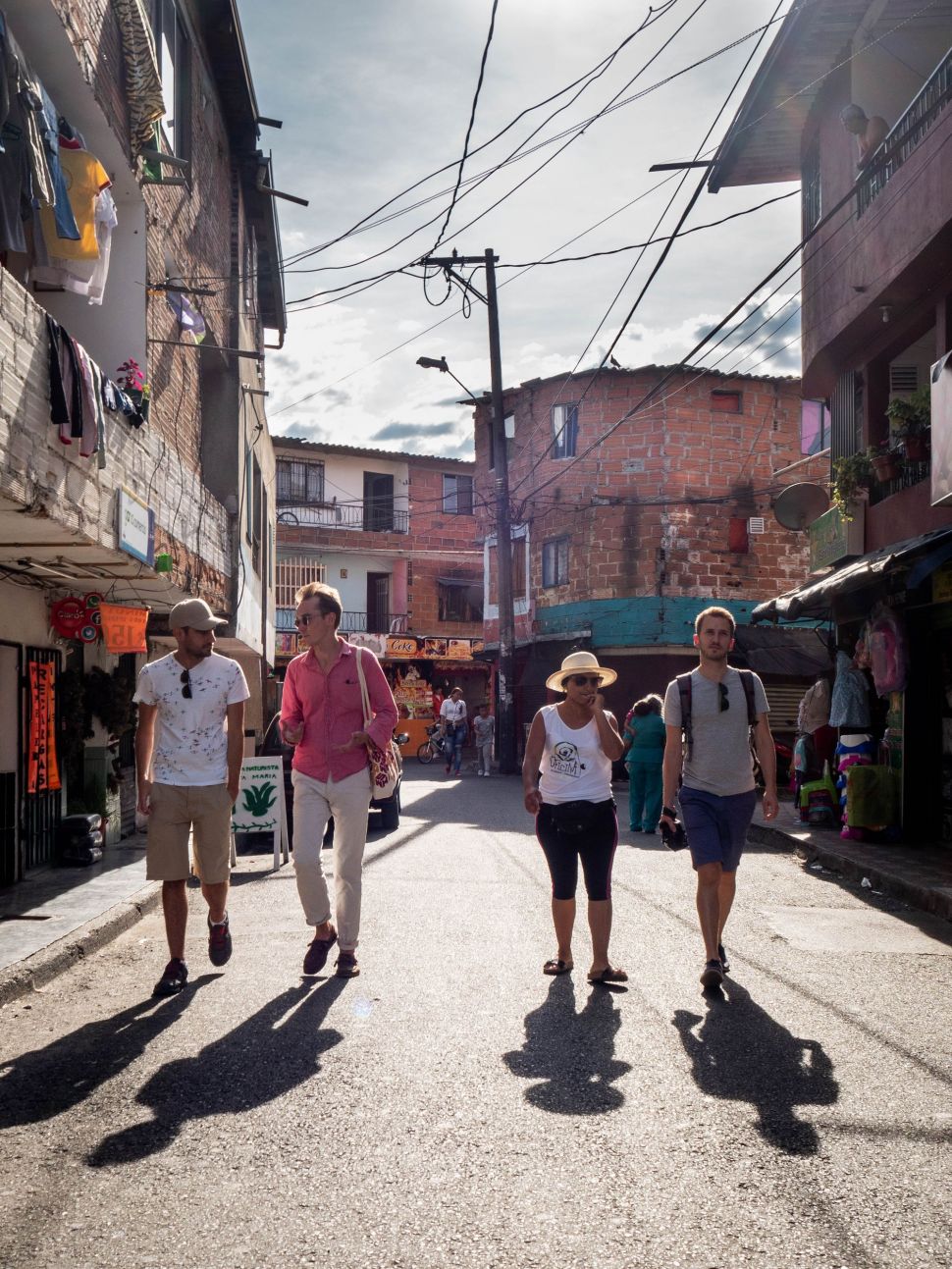 In the barrio, children race their bikes through the winding streets. Neighbors pass the hours in small restaurants or playing board games in the park. Teenagers walk around in packs laughing at their inside jokes. There is one entrepreneur on a motorbike with a small, washing machine sitting on the back. For a few Colombian pesos, he delivers the washing machine to your home so you can get through more clothes in one afternoon.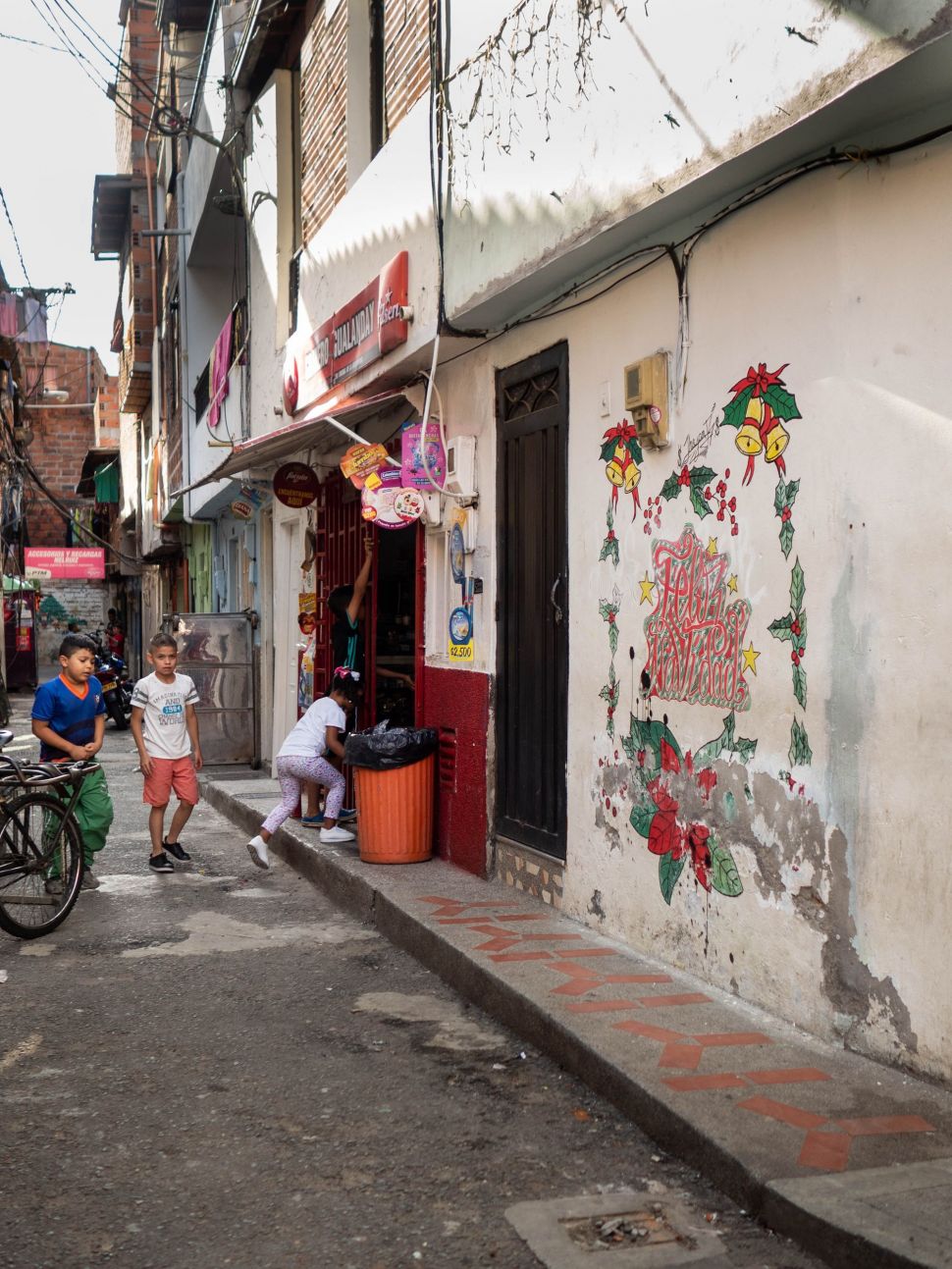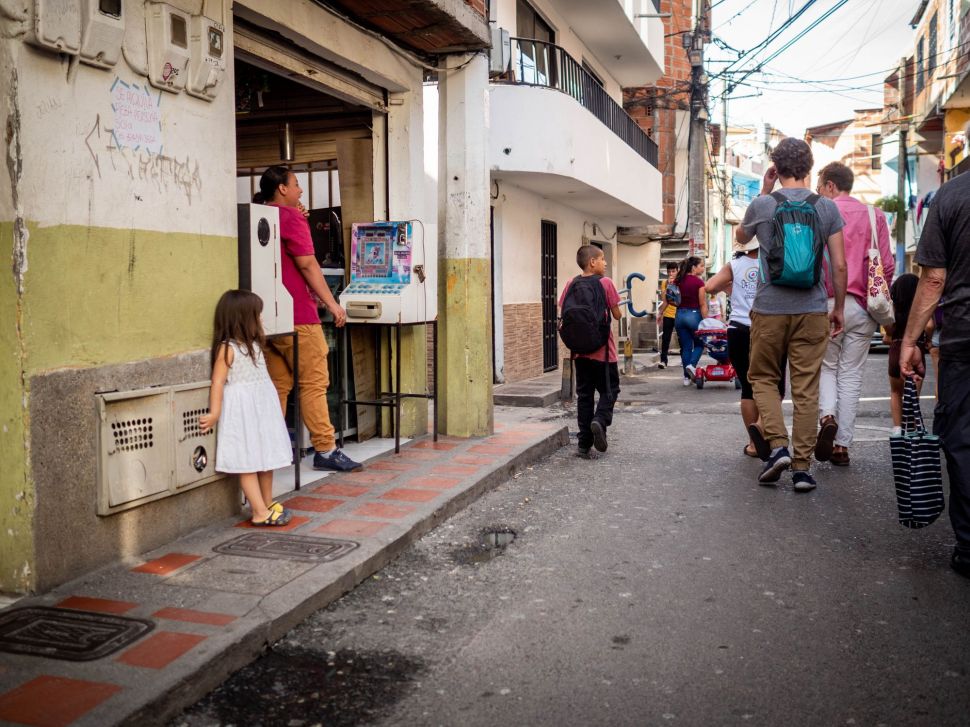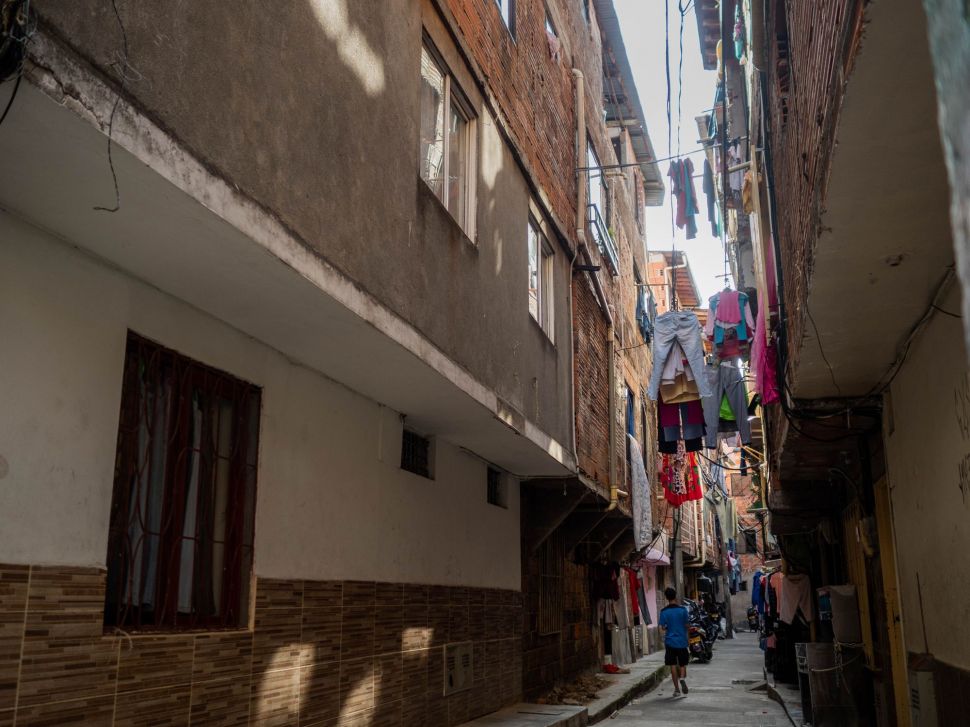 We stopped for snacks, walked slowly and admired all the street art in the neighborhood. Diomero talked about all the good things, and the sometimes inevitable dark side—though some systems seemed to be working pretty well with minimal pitfalls. We learned about the social programs provided to families with early childhood education. He told us about the few success and more struggles facing grade school and higher education. He talked about the important role and influence of women in these neighborhoods, and how their persistence was often the catalyst and reason for positive change in these neighborhoods. We toured the unique art center at the edge of the barrio, providing a safe place for all people of the citizen to simply learn. Anyone, and I mean anyone, can volunteer at the art center for as long as they want. Maybe that's something we will do one day.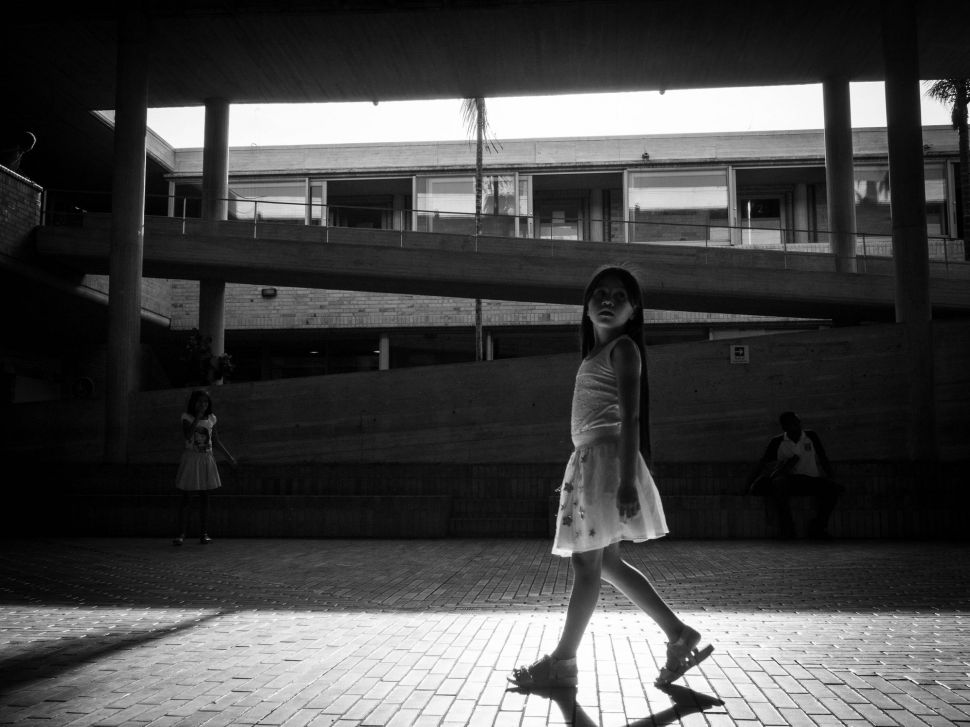 At the top of the dumpsite-turned-garden sits a large greenhouse. It's a symbol of hope in a literal sense, but the contents of the greenhouse are also tended to and sold by women in the neighborhood. Again, Medellín has taken a terrible place and transformed it into something positive. That doesn't mean the pain is gone and forgotten, but it's a way of moving forward and working to make things better.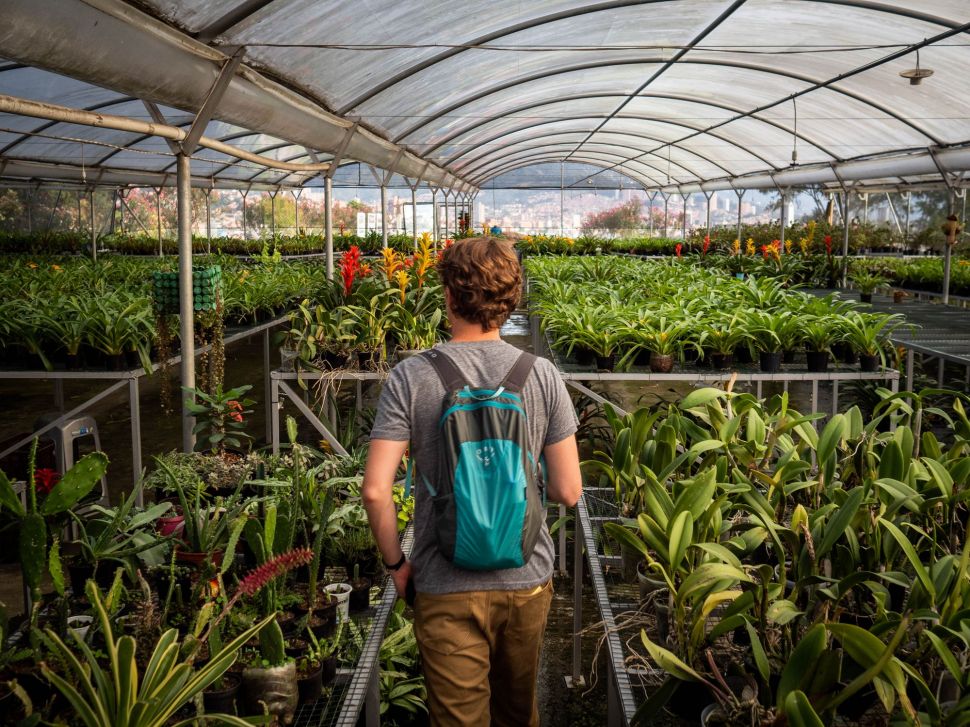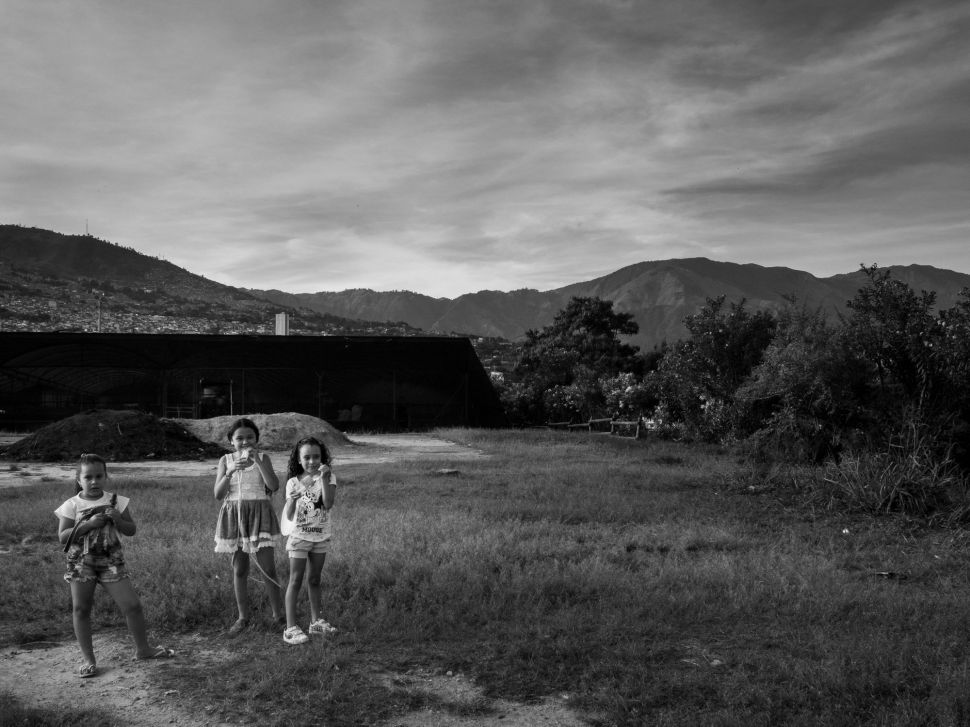 As far as Diomero's objective—helping us to question what the transformation of Medellín really means—I know I still have so much to learn. Talking with him personally on the train as we left the tour, he told us a bit more about the barrio of his childhood and the problems many people still face today. In addition, I learned more about an incredible person who was kind, open, driven, who vividly remembers the first word he learned in English and has big plans for his future.
Despite all the struggles still faced by Medellín, I couldn't help but leave that city feeling amazed. I know situations could always be better and there are always more people who need help. This will always be the case. But there is something powerful and resonate about accepting and hold that fact in your mind, and comprehending all the positivity and simple beauty in Medellín today. It's hard to not be hopeful for the future after you've seen even a glimpse of a city who has harnessed that hope and put it to action.