Your mind wanders in a different, more honest way when you are separated from the daily tasks and distractions of working life. Perhaps this mental wander provides a more honest depiction of who you really are, and not just what you are occupied with at the moment. Maybe the distance created by travel instigates a mental longing to familiarity and connecting with your roots. Although I've lived states away from my family for several years now, the miles seemed further while in Mexico. I think of my family often and consider myself to have a close-knit one, but the conjuring family memories seems different across new borders. On our trip so far, I've often thought of my grandparents—all four of them.

While in Mexico, I often reflected on my paternal grandparents lives along the border in the Rio Grande Valley. I've met people at language school and parties with family living in the south of Texas. In the first week of Spanish class, my teacher was discussing her family in Texas and in the middle of a story, she interjected "Whataburger". A smile grazed my face a the mere mention of the word. For those of you who don't know, Whataburger is a fast-food staple to Texas and important to my family story. The first meal my grandparents ate after they were married was a Whataburger in South Texas. My grandparents have returned to a Whataburger every anniversary since, all 59 of them.

In our travels, I wander what destinations and experiences will prove to be most memorable. It's funny what your mind clings to and what it forgets. I wonder, fifty years from now, what stories we will tell. My maternal grandmother answered that question for herself when she wrote a book about her life and her marriage to my grandfather. She had a copy of her work printed for the each member of the family, and reading it connected me to her and to my family in a new way. I felt especially connected to her recollections from their multiple trips to Europe. She mentioned so many beautiful places by name and recalled a travel misfortune or two. She and my grandpa provided the earliest introduction I had to international travel.

Perhaps most of all, I've thought of her husband and my grandfather, Pawpaw. He died of Alzheimer's when I was sixteen. On a bus ride through souther Mexico, I tuned into a podcast discussing the grief and hardship of losing a loved one to Alzheimer's. I stared out the window as the greenery of the jungle began to blur through my tear-filled eyes. The episode brought me back to early signs of his disease and everything which followed. Ten years old, at our grandparents house, my parents hiding the kitchen knives and telling us Pawpaw had wondered in the neighborhood at night and he wasn't thinking clearly.

Aside from that bus ride, the reminders and memories of my grandfather provided a uplift to my spirits and a gentle comfort, enticing a slight smile to my face. As soon as we arrived in Querétaro, I delighted in the plethora of old Volkswagen beetles and buses weaving through the narrow cobblestone streets. My grandpa was a proud owner of countless Volkswagens, and in some ways the familiar VW logo feels like a symbol for him in my mind.

At a party, we met a musician from Panama. I thought of photos from my grandpa's WWII deployment there. I recalled a picture of him standing next to a friend under a palm tree with an iguana somewhere in the frame.

Most often, I think of him when my eye peers through the viewfinder of my camera. The look and feel of my digital camera resembles a model of days gone by. Perhaps it looks similar to the Olympus films camera he diligently carried around his neck. He always had a camera and beautiful documented his life with my grandmother and the growth of his children and grandchildren. I wonder what is was like traveling with film camera, snapping away as the rolls of used film occupying more and more room in your suitcase. Waiting anxiously to get back to your darkroom and discover what you'd captured.

Sometimes when my sights are set towards a particular landscape, I think the scene resembled ones he captured and brought home—on film, tucked away safely, and developed in the darkroom built in a corner of his home. Sometimes I think the photos I take of old roadways, colorful balconies, and arching trees may mimic the images he turned into slides. In bookshelves, Pawpaw stored reels upon reel of slides. We would all sit in the tall, vaulted living room of the room they built themselves, pull down a large screen from the ceiling and watch slideshows of vacations of years gone — the constant hum of the projector, the soft glow from the screen, and the lazy click of the reel and it turned to the next image. As I press my finger to the shutter, I think back to those hours on the floor of the living room, laughing, watching, and hearing stories. I wonder what we will show our grandchildren from this crazy, beautiful, messy, and amazing adventure of our lives. If Lane and I were to recount our last few weeks in southern Mexico to a room full of family and children not yet born far in the future, this might be what we would describe and the pictures that would help tell the story.
---
After leaving Oaxaca, we decided to continue south to Chiapas, the southern most state Mexico. It's filled with jungle and unexpected natural wonders. We had our sights on Palenque, a grand and important ancient Mayan city. It proved to be well worth all the bus-time getting there. This photo is taken from the Temple of the Inscriptions, looking at a temple which housed the crypt of the Red Queen, I think. They were mid reconsutrction of the neighboring temple, and condcuting some surveying.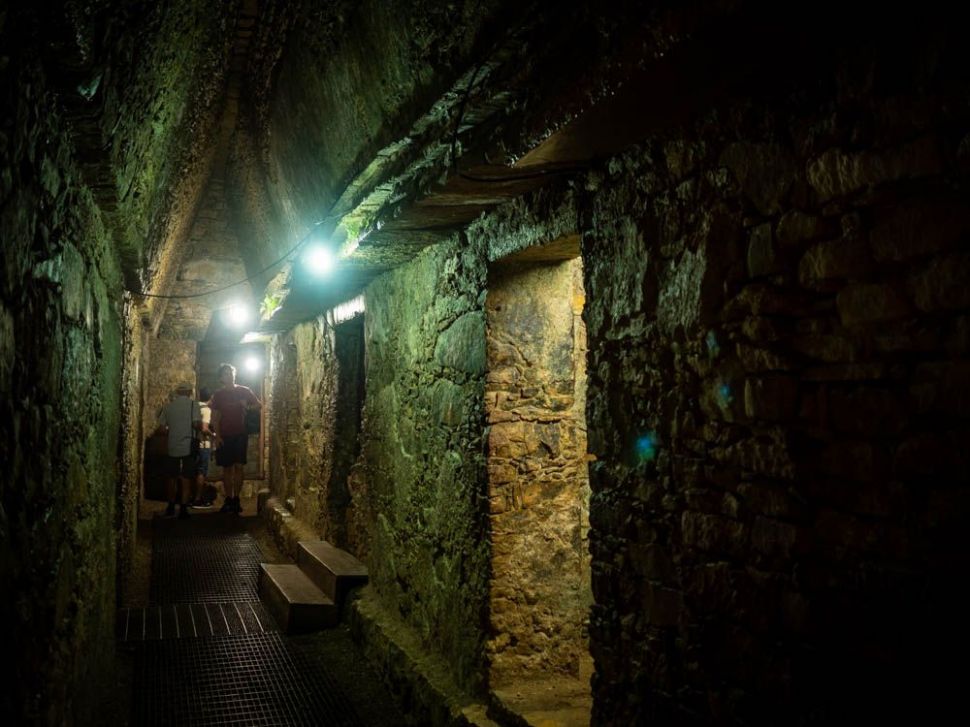 Here we are walking inside the temple viewing the burial place of the Red Queen. Sorry, I don't know much about who she was. My Spanish had it's limits. I'd never been inside a temple quite like this before!
Palenque is perhaps best known for it's incredibly well-preserved bas-reliefs which can be found all around the massive city.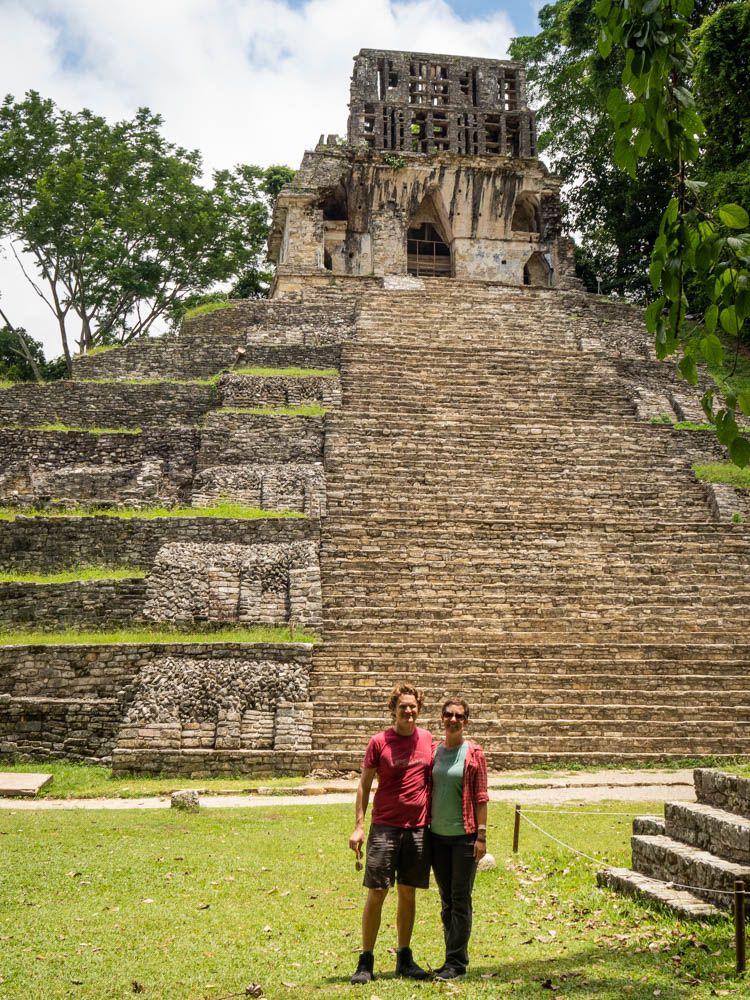 Here we are in front of a great example of the well-preserved honeycomb roofing. To take the photo of ourselves, I attached my small tripod to a sign, and the camera was hanging crookily. Our of the guides thought it was so funny, two Americans trying to take a picture with their crooked camera, he got up a took a picture of our set up while laughing. Gotta do what ya gotta do!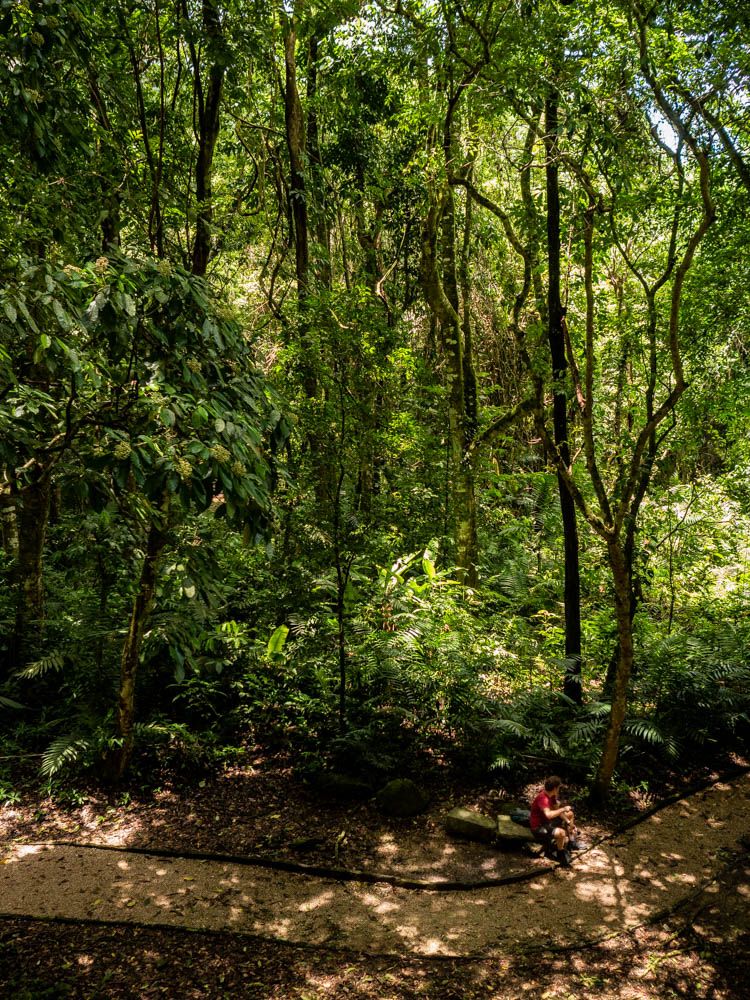 To see more of the ancient city, you can walk through the jungle and really get a sense of impact created by time and lots of vegetation.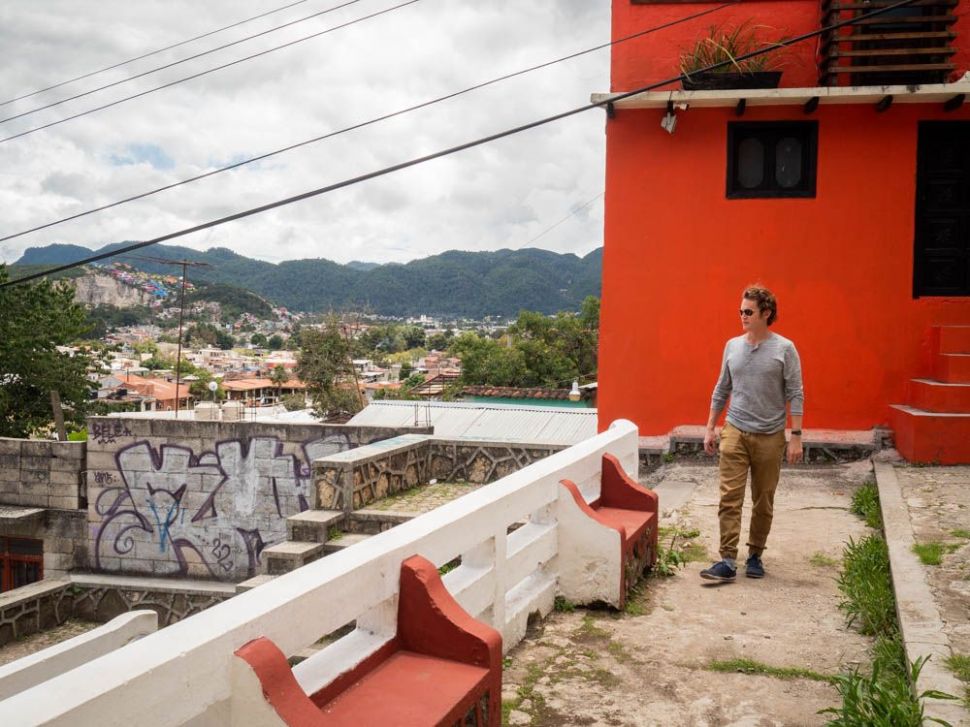 After a few days in the jungles of Chiapas, and staying a resort-type-plae with a bit of a Jurassic Park feel, we headed to San Cristobal. This beautiful city sits at a much higher elevation, so the cooler temperatures and foothills made us feel right at home.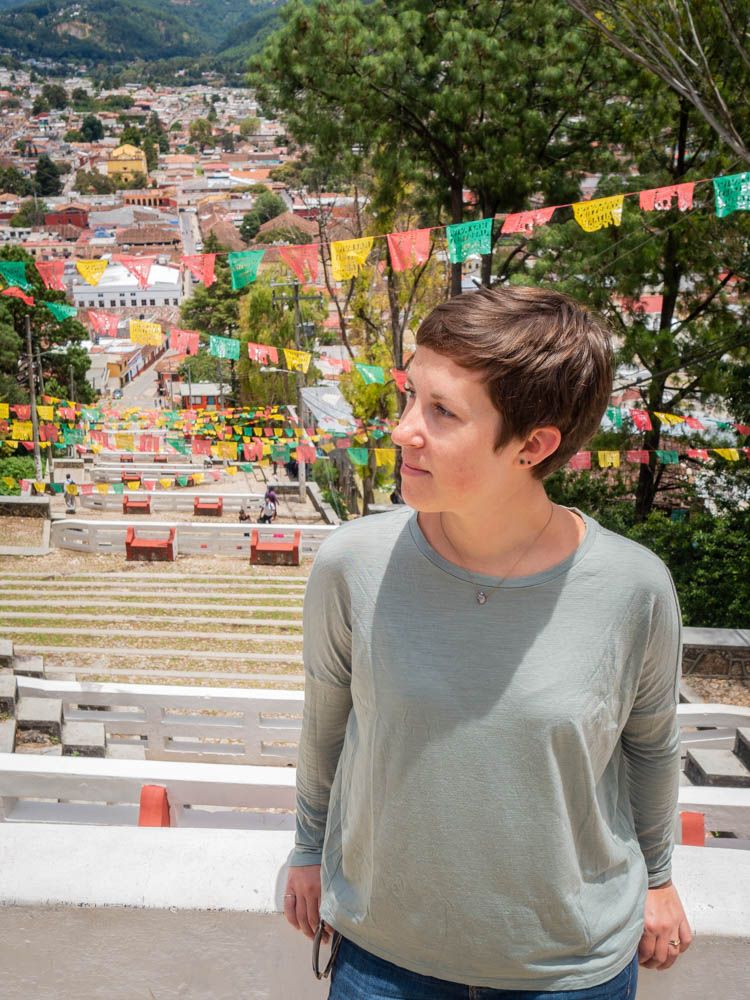 We climbed over two hundreds stairs to reach this small church. The walk up there and the revealed an array of colors and a rise breeze.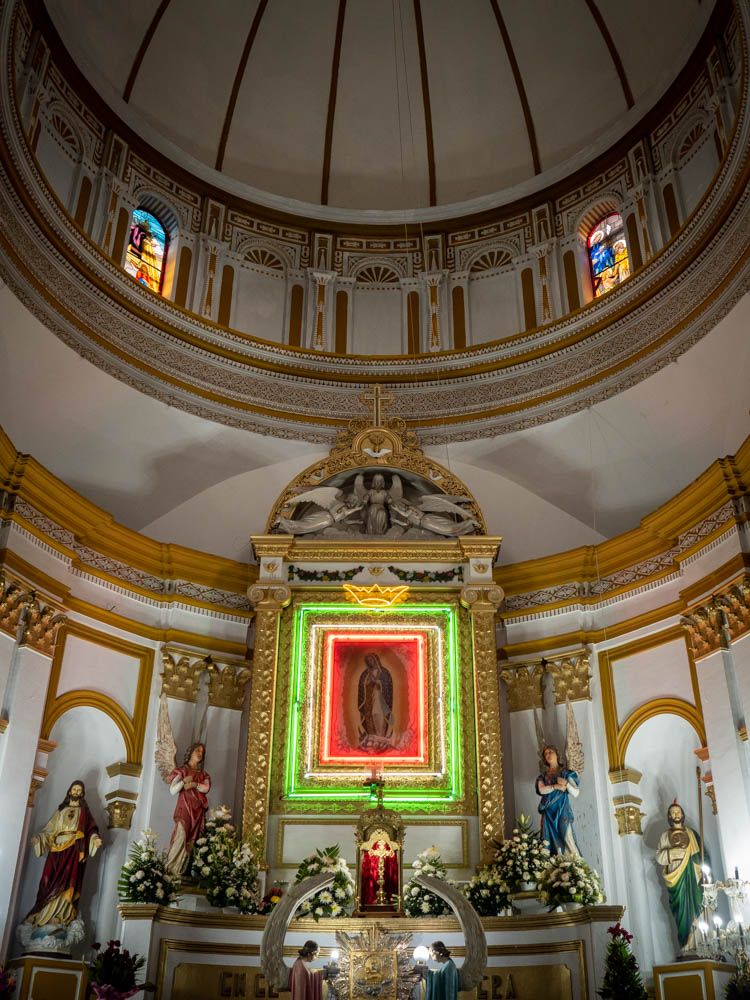 Ever seen neon lights inside a church? Well, neither had we.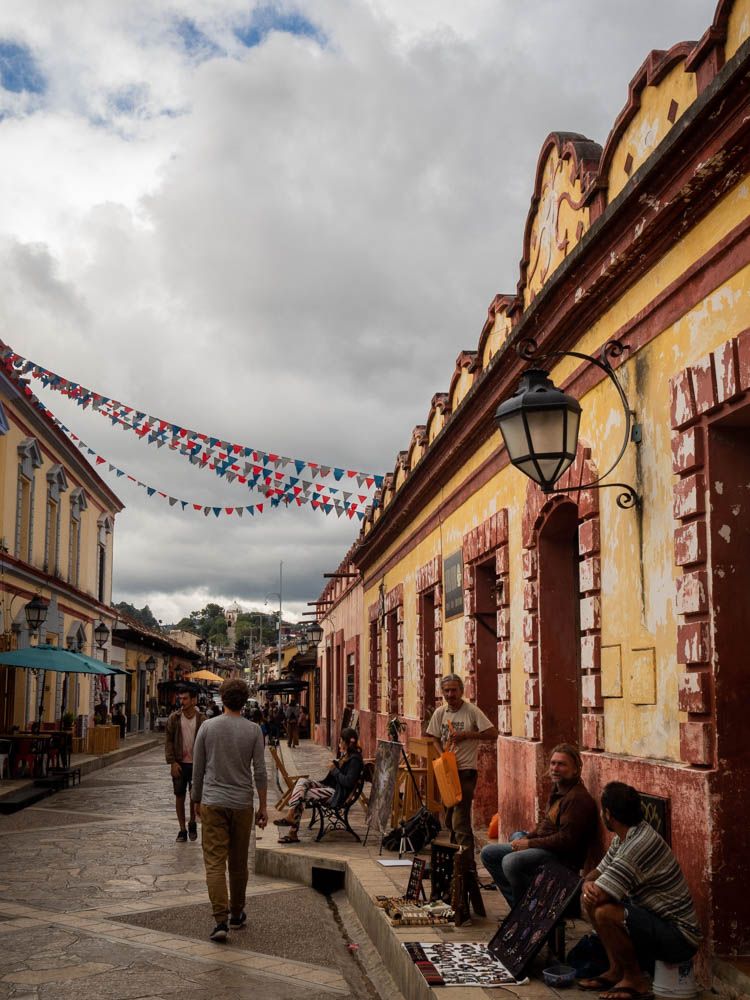 We lovingly referred to San Cristobal as the "Boulder" of Chiapas, or at least what Boulder used to be. It's a lively city brimming with artists and outdoor enthusiasts, serving as a mecca for hippies across the globe.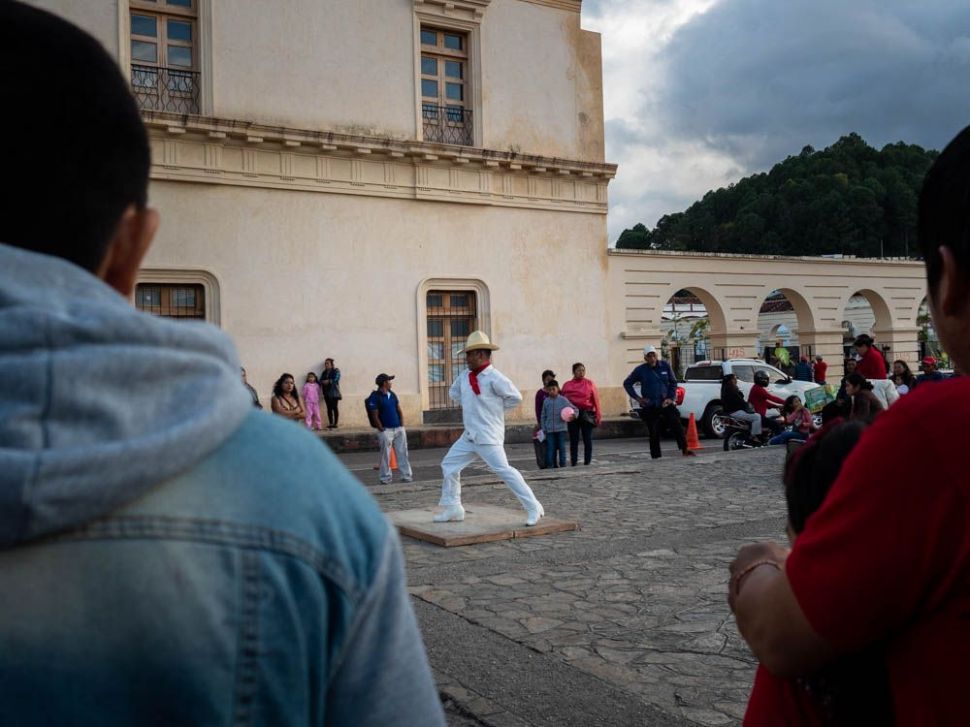 The streets of San Cristobal offered multitudes of entertainment. This performer added claps and many quick shots to this tap-like routine.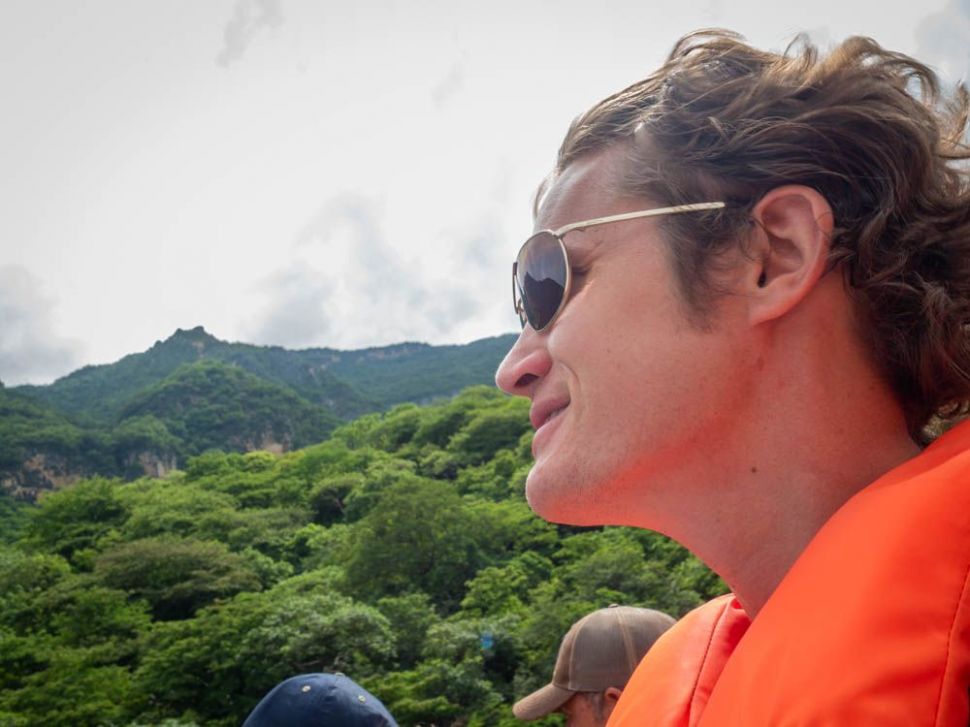 One of my absolute favorite parts of our time in Chiapas involved a boat ride through Sumidero Canyon. Given the new length of Lane's locks, he enjoyed the novel sensation of "hair blowing in the wind" and we sped through the crocodile-filled river.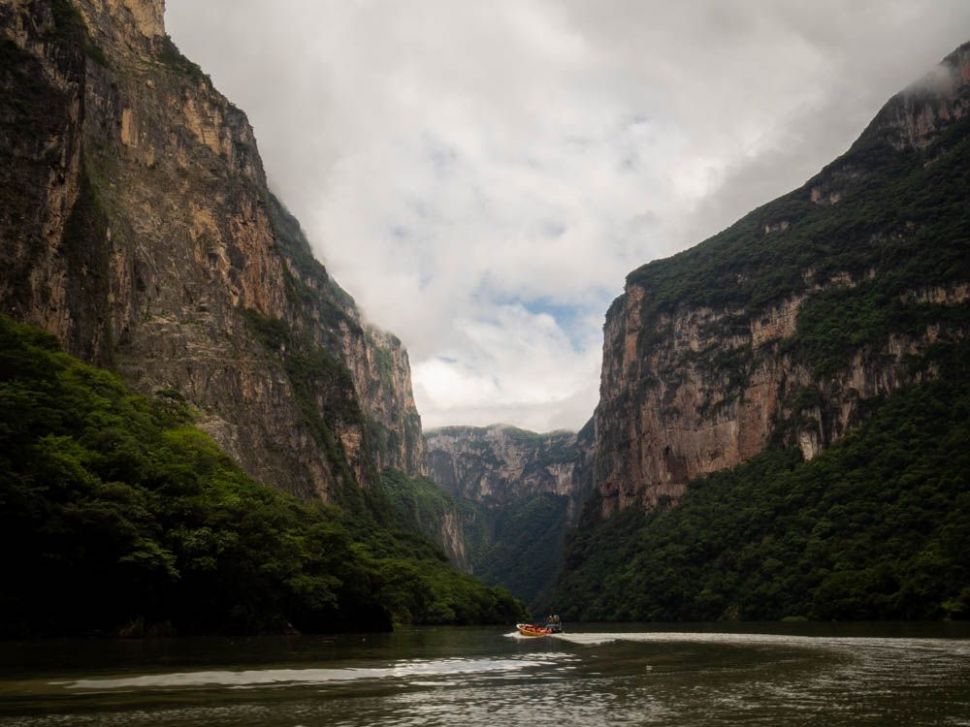 Classic view of the canyon. Even though the tour operaters put many boats in the water throughout the day, the expereince never felt crowded. This canyon is freaking huge!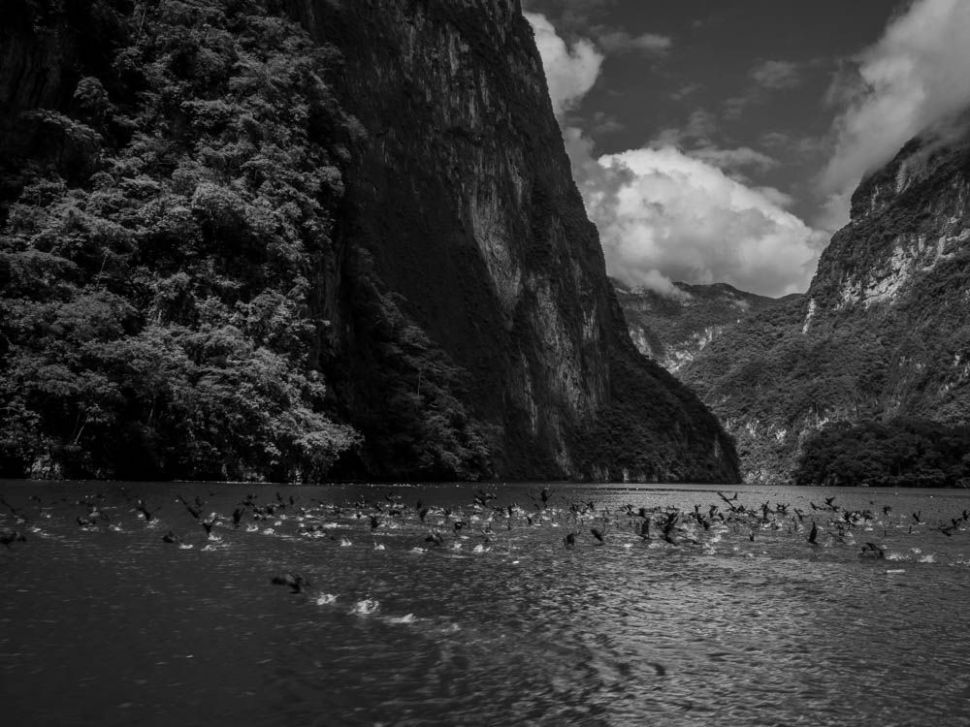 Lane was a budding, young birder. I tried to support this hobby by snapping a few photos of the aviary marvels on the river.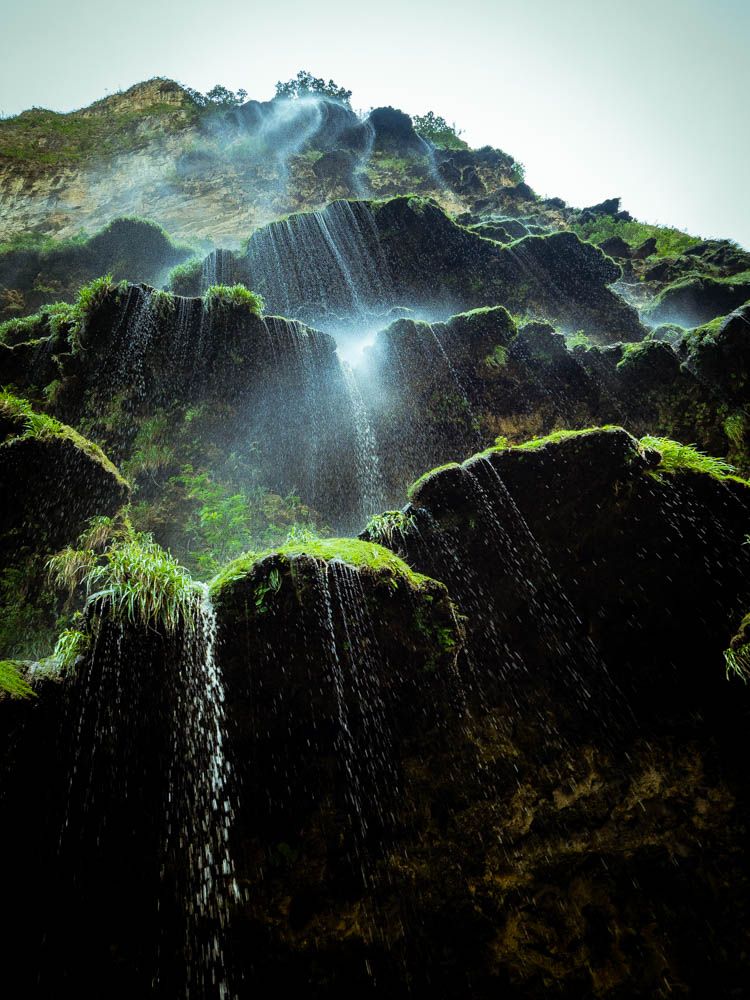 And the Cascadas de Arbol de Navidad, they take your breath away. Since the waterfall was just a trickle that time of year, the boats could maneuver right underneath it.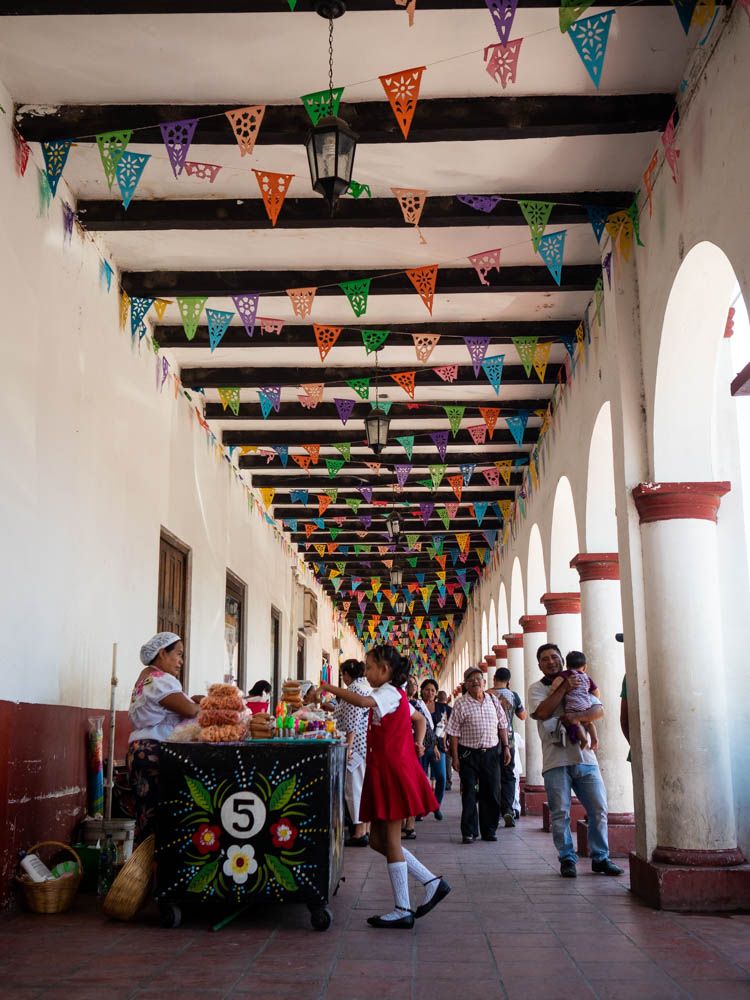 I always enjoyed the pleasure of documenting the beauty, colors, emotions, and suymmetry — the sidewalks lined with fresh baked pastries and children walking home from school.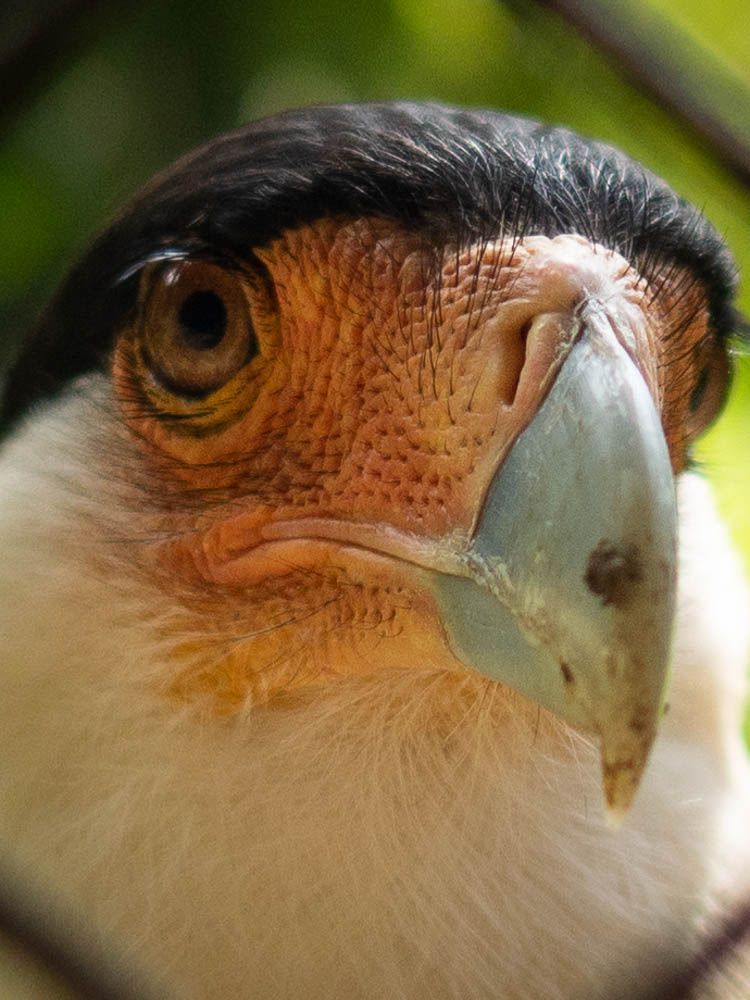 Our last day in Mexico proved to be a surpirsingly interesting and fun one. We arranged to fly out of a small airport in Tuxtla. Honestly, we hadn't heard much about the cityt itself. Thus, discovering Tuxtla housed a world-class zoo surprised us. A little skeptical, we decided to give it a try. This special place proved to be one with a focus on education, converstation, and preservation. Only animals native to Chiapas are housed here. We learned more about the biodiversity in the region than we would have almost any other way.
---
In the future, many years from now, I think we might say something like that.