Lane and I travel in a style we call "opportunistic travel". By "opportunistic", I mean that we generally don't pre-plan too much while we travel. We'll have a rough idea of where we want to go and what we might want to see, but ask us for specifics before we leave and we'll shrug our shoulders. We generally book a hotel or an Airbnb no more than a week before and, more often, the day or so before our arrival. Our plans are dynamic, and often what we set out to do is not what we end up doing. Friends and family who are sharing in excitement of our travels ask what we're going to do and we often don't have any clearer idea than they do. We've found that often figuring it out on the ground is more interesting to us, even if it can be a little stressful at times. With a tight, pre-planned agenda, we often feel we lose sight of why we wanted to experience the destination in the first place: to experience life and culture as it is, not what we booked with preconceived notions.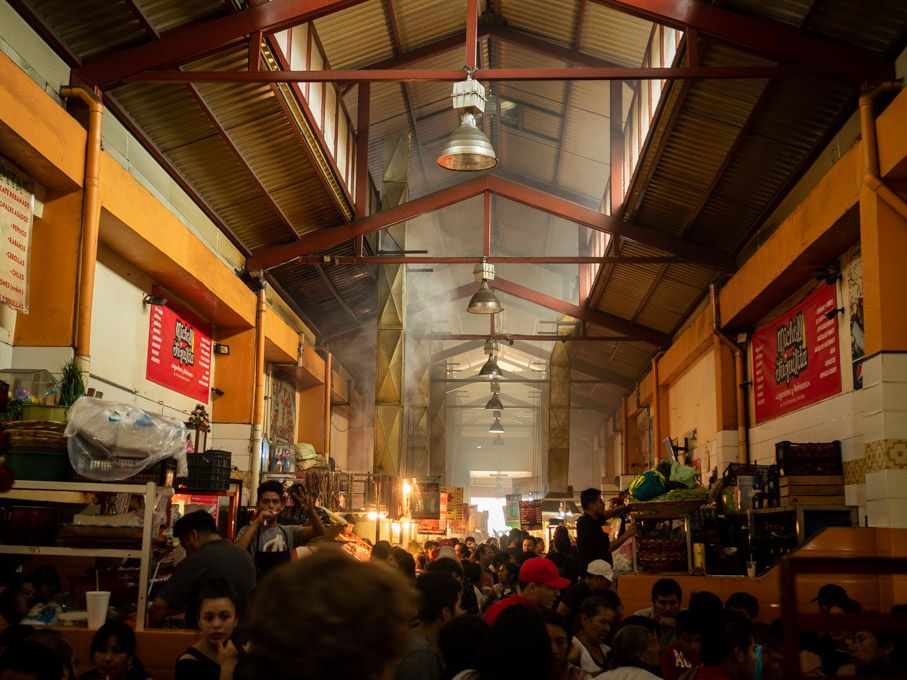 Trips may seem risky with this style of travel. The bus you were expecting to take to another location is fully booked when you showed up without having pre-purchased a ticket? I totally get it, it could really impact your plans if you had things booked for the destination. But what if you didn't have things booked at the final destination until you got there? If you didn't have your itinerary planned out, a missed bus isn't a big deal. You can find a place to stay and explore where you're at for another day. Maybe you find something new and interesting you didn't know about before. Maybe you have a conversation with someone and get recommendations you've never heard. Maybe you decide to take a different bus to an entirely new destination. Traveling opportunistically is just that, seizing opportunities when they present themselves and adjusting when needed.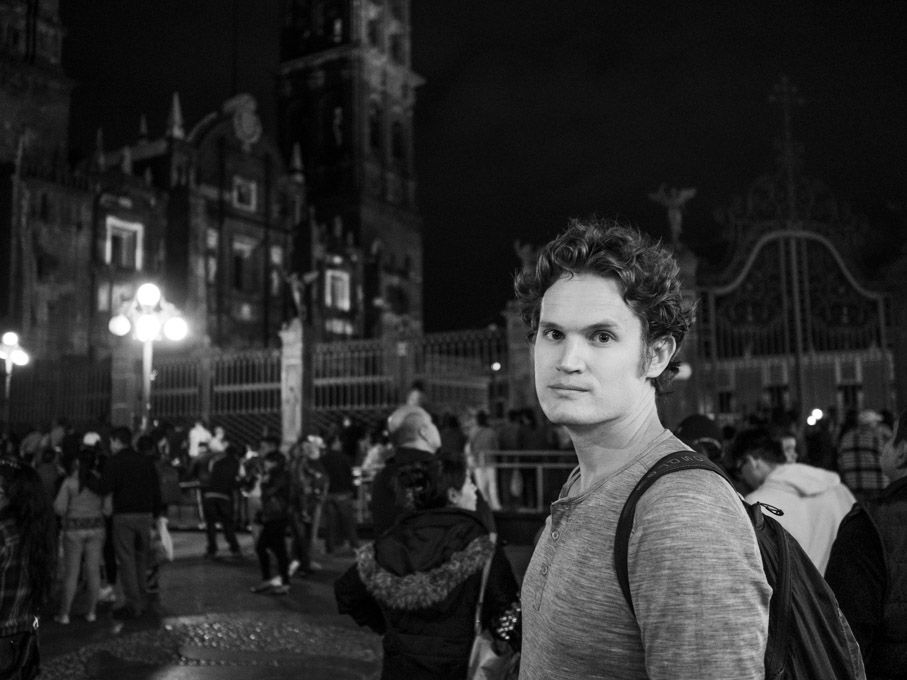 If there are places you really what to see or things you really want to do, that's great! There's nothing wrong with researching, booking, and making plans. We prioritize and plans for places we feel confident we want to visit as well. Traveling opportunistically simply means allowing for the suggestions of locals, fellow travelers, or just plain luck to guide our trip. We have the luxury of having a full year to travel, but leaving yourself a buffer in shorter trips, even only a day or two, can provide a great opportunity to explore a new place you couldn't have known about or provide unstructured relaxation time. I know there are regions of the world where this style of travel might be much more demanding, difficult, and, perhaps, ill-advised, but keeping an open mind and trusting everything will work out has generally served us well.
We didn't always throw caution to the wind and follow the sunset. Lots of big and little learning experiences helped shape us into more relaxed travelers. Early in our marriage, we decided it was important for us to discuss anxieties concerning travel, and that's helped us grow as individual travelers and as a couple. Leaving the security of one place for the uncertainty of another always produces some anxiety. You keep telling yourself it will work out. But another voice whispers doubts concerning the myriad of ways it might not.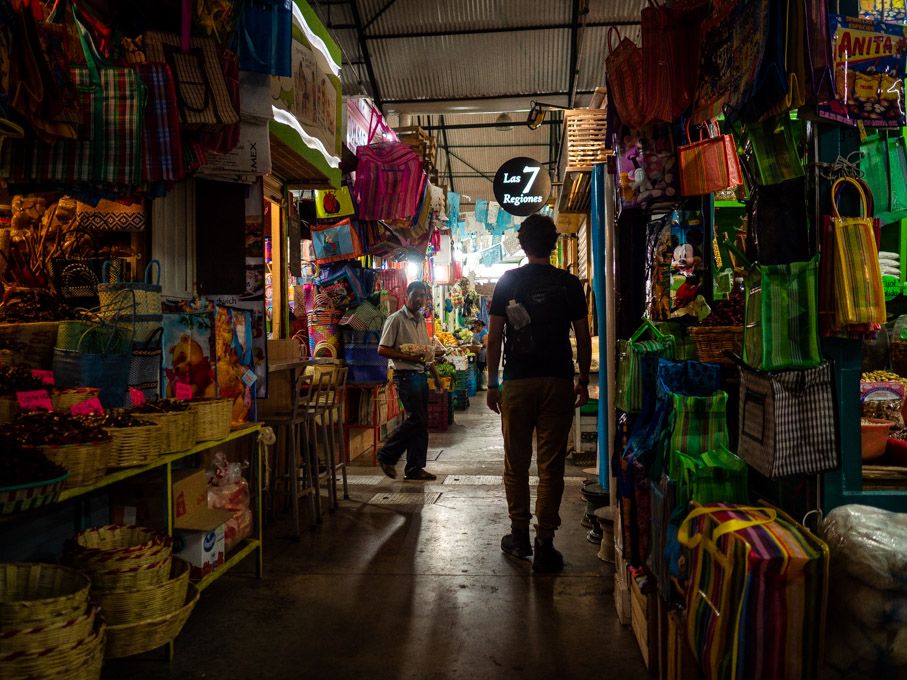 After actively practicing this style of travel and trusting our process, we've become fairly comfortable with it most of the time. And sure, sometimes we still pass traveling anxieties between the two of us like trading cards, but we focus placing that energy elsewhere. Reviewing the trips we've taken since we married, when the agenda is relaxed and our planning is simpler, our minds are at greater ease. Whatever the comfort zone of flexibility is in your travel planning, simply push that boundary a little more. Incorporate more breathing room in your planning, try it on, take a look in the mirror and see how it feels. And remember, it's a process.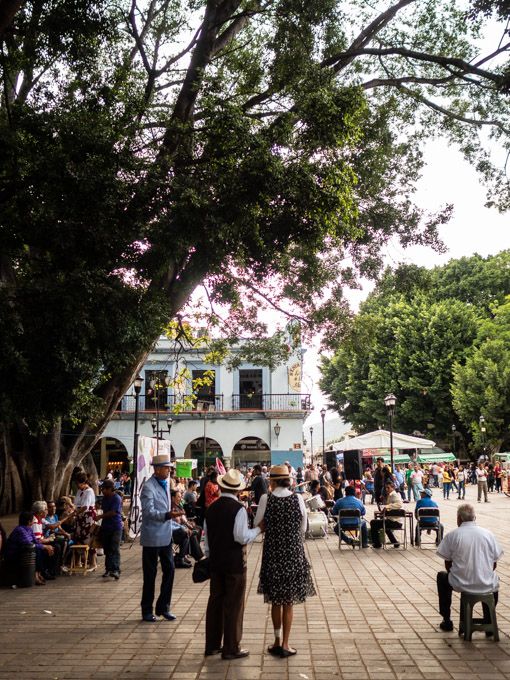 Since leaving our language school in Querétaro three weeks ago, all of our destinations and means of transportation have been generated from conversations we've had with people. Even the day before we departed, we weren't entirely sure what direction we would go. I think we drove our host mother a bit crazy by seeming indecisive about when we'd finally leave her house. We finally settled on a direction—south—trusting our interest and intrigue in the southern states of Mexico. We purchased to bus tickets to the city of Puebla, which we knew almost nothing about. We had asked people for opinions about Puebla, and no one told us much for good or bad.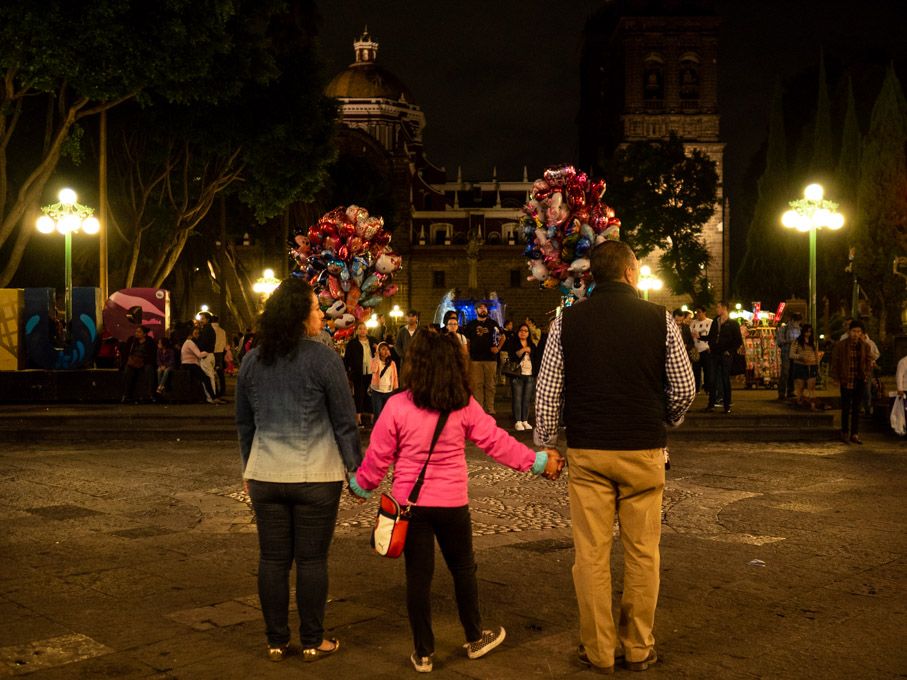 After arriving the in the city late afternoon, we check into a cute and booked-last-minute hotel and wandered to the central plaza or zócalo. Puebla is the fourth largest city in Mexico, and it emanated a vibe reminding us of Upper Manhattan. We loved it. Just one evening exploring the city ensured us we needed to stay another day, so we did.
We learned about pre-Hispanic Mexican culture and gained a new respect for Mesoamerican art in one of the best museums in Mexico. We visited powerful places of worship where the importance of these spaces was palpable. During its early years, one cathedral in Puebla was touted as an 8th wonder of the world. We quietly observed life passing by on the streets. We learned about the early struggles of the Mexican revolution. We dined on chile en nogada, the pride and joy of Puebla's culinary traditions. It's a regional dish only available when the ingredients—poblano chiles, apples, pears, peaches pomegranate, and almonds—are at their most ripe. All of these experiences we hadn't anticipated, and we value the opportunity to enjoy them.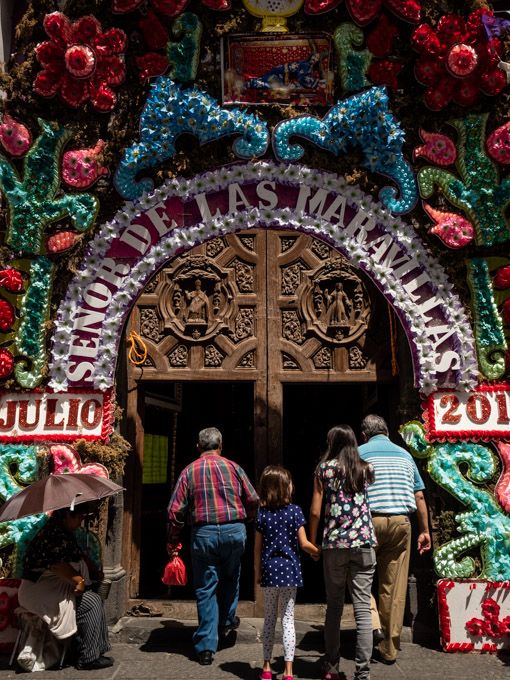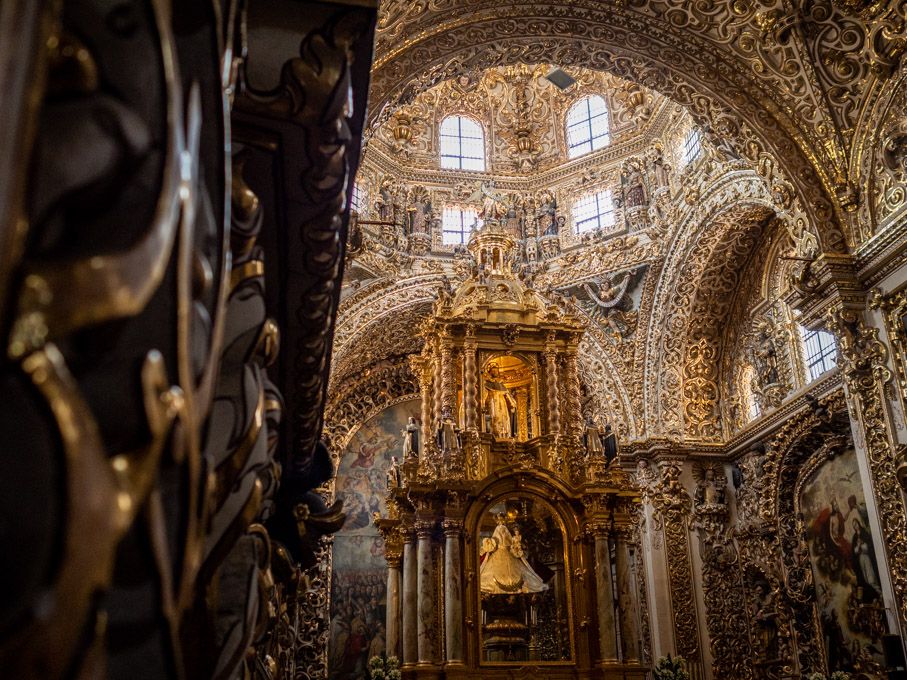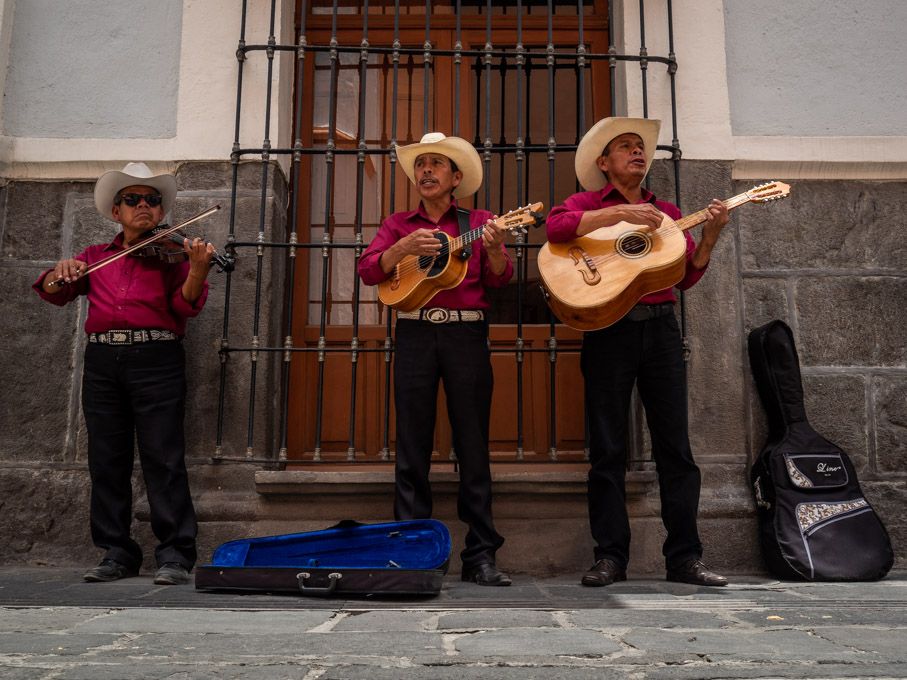 After a quick and enchanting trip to Puebla, we boarded another bus headed south to the city of Oaxaca. The ride winded through stunning mountain views. Five or so hours later, we wandered through the new bus station in town and walked to our Airbnb we had booked the night before. It was perfect. Each morning we enjoyed the simplicity of cooking breakfast at home with fresh ingredients purchased at a local market a block away. The mole in Oaxaca is extraordinary, so we ate well outside the house too. I prefered Mole Negro, and Lane's favorite was Mole Colorado (I think he really just liked it for the name).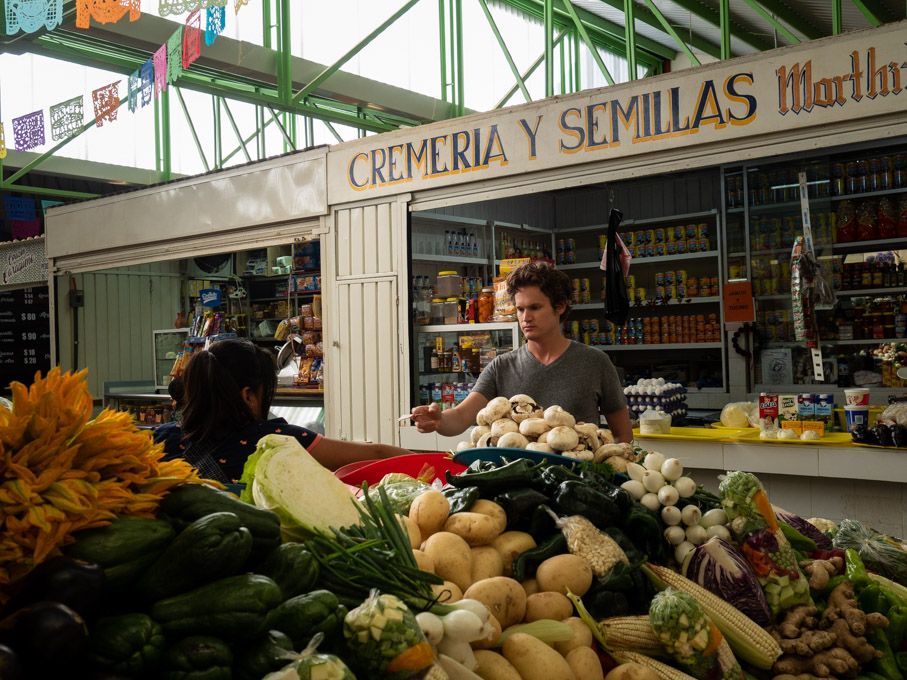 Being back in the heat and humidity of Central America, I couldn't wait to see to explore ancient temples and habitations. I've always loved archeology, but after excavating Mayan ruins in Belize in 2013, I was hooked. We traveled just outside the city to visit Monte Albán, an impressive pre-Columbian city sitting high above the valleys of Oaxaca. It served as the center of the Zapotec sphere of influence for nearly one thousand years. The site provided an interesting mix of reconstructed and partially excavated structures. The pyramids were beautiful and the view only demonstrated how important this site must have been. The stelaes boasted well preserved carvings. I couldn't help but wonder what else was hidden in the surrounding jungle.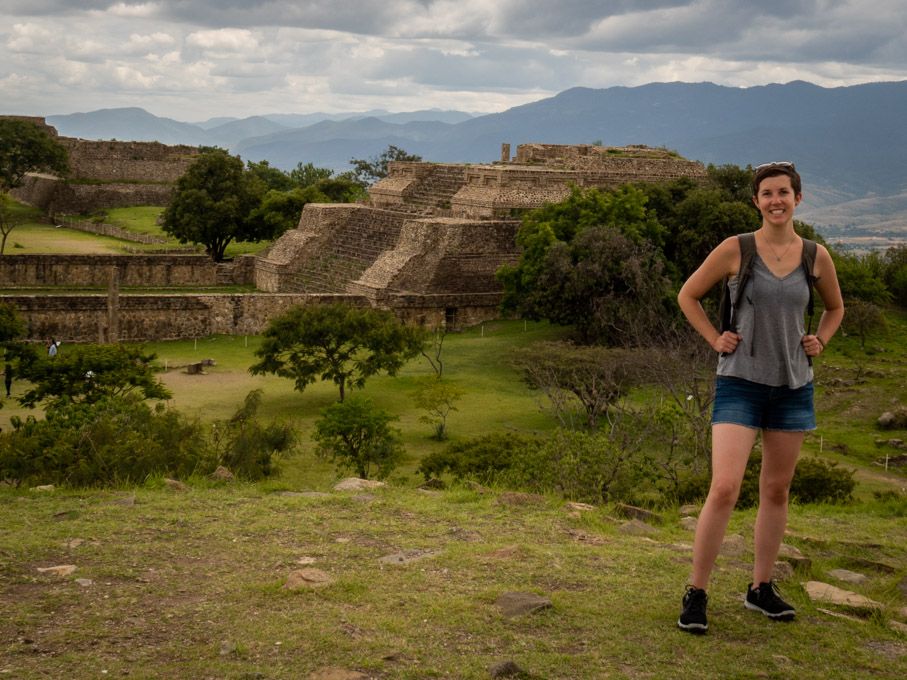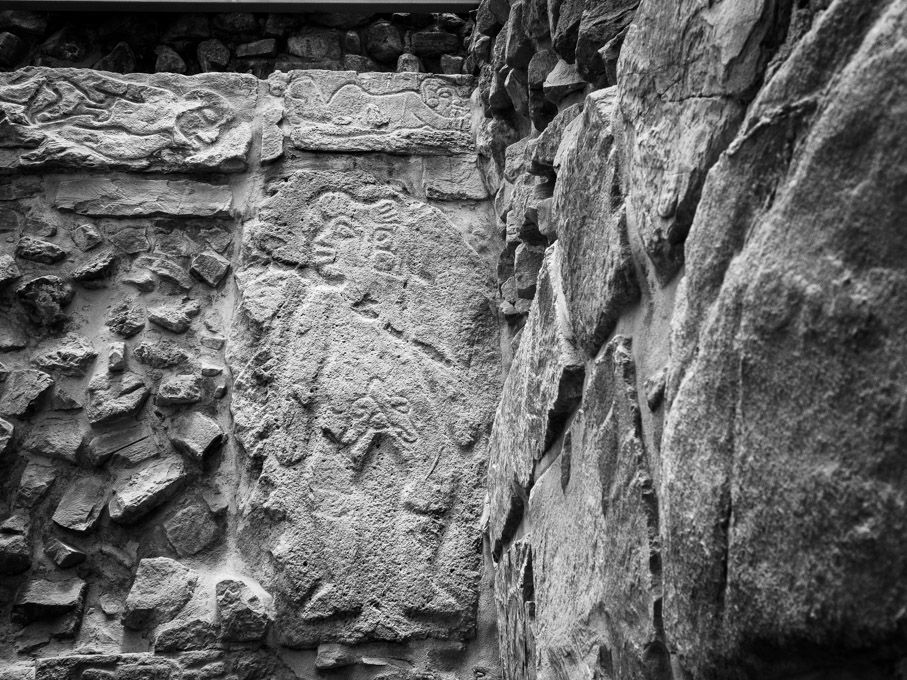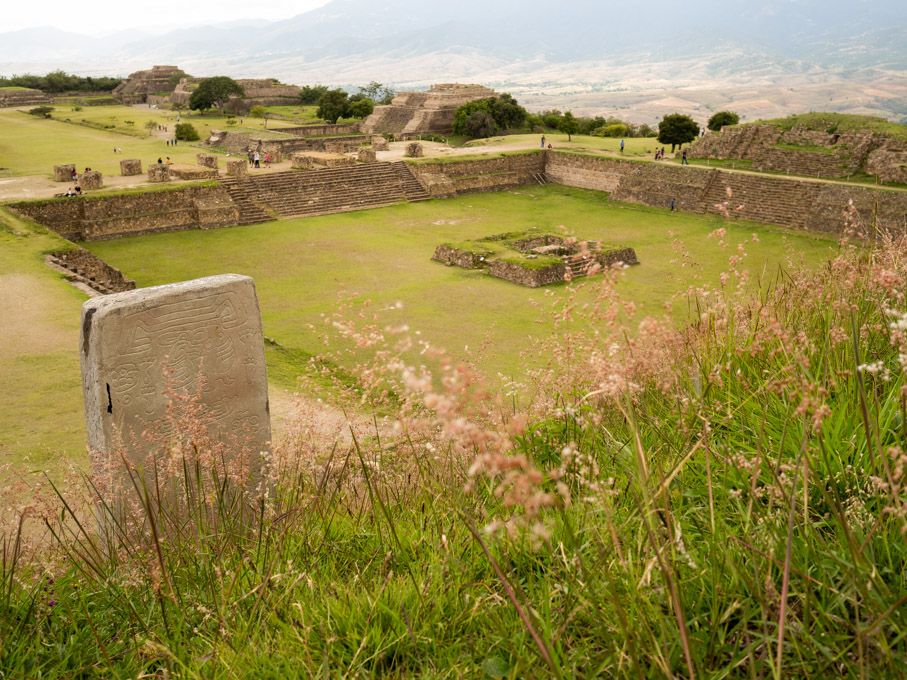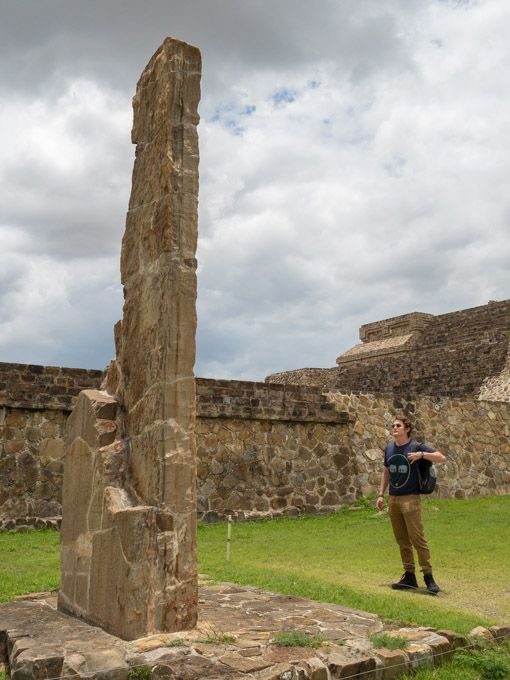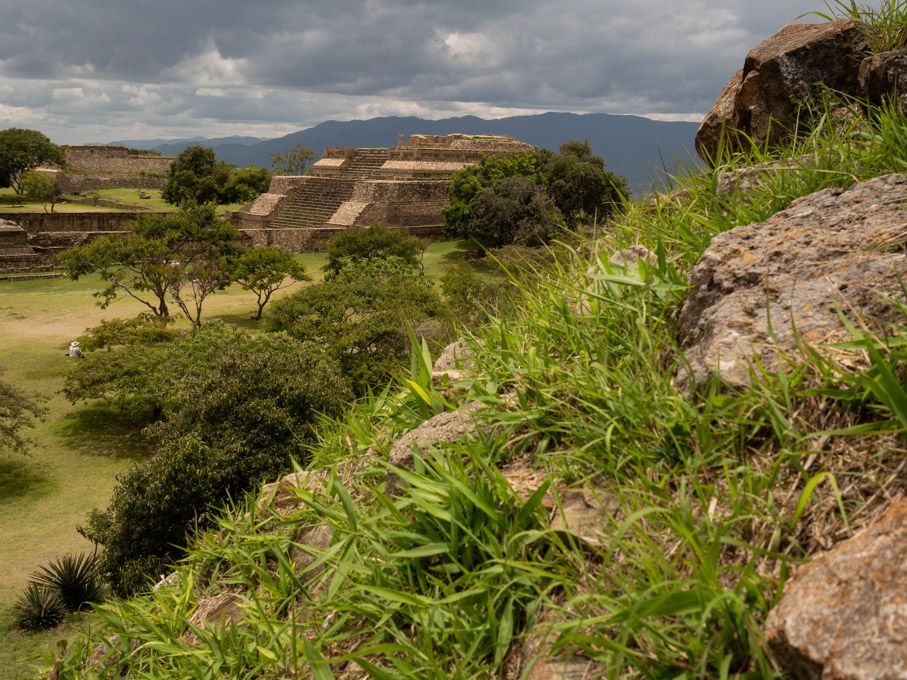 The following day, we opted to a tour we found the day before. The tour was completely in Spanish, which was no problem for our month-long-study Spanish skills (kidding!). The first stop was El Árbol del Tule, the widest tree in the world and approximately 1,600 years old. I teared up when we first saw it; I've never seen anything so grandiose before. It's just one of those things a picture can never fully convey. In the next village we visited, we learned about local wool textiles and all the effort to make them. Living out of small backpack definitely keeps your purchasing in check. No beautiful, elaborate woven rugs for us.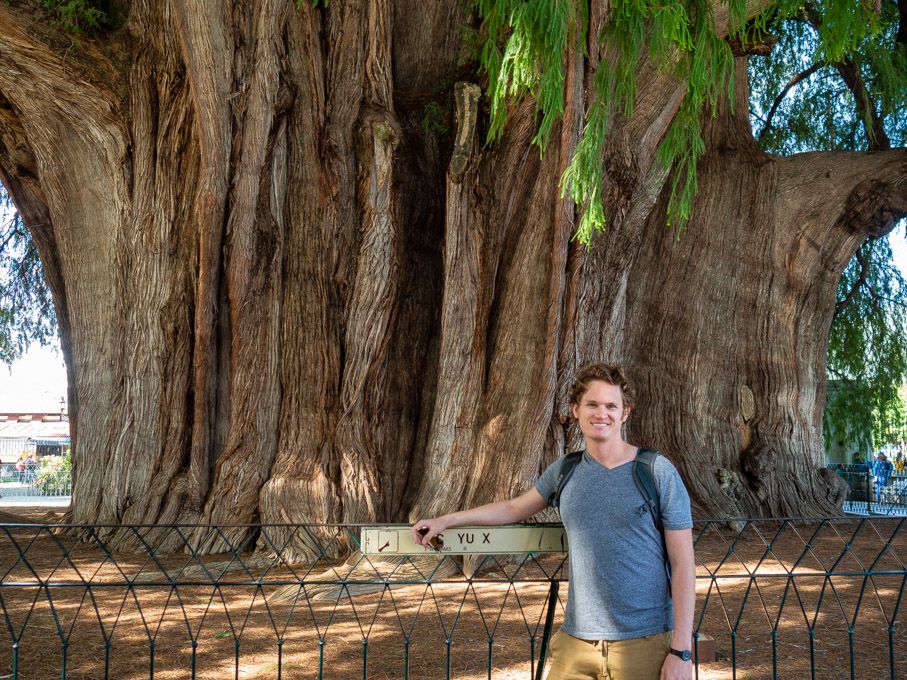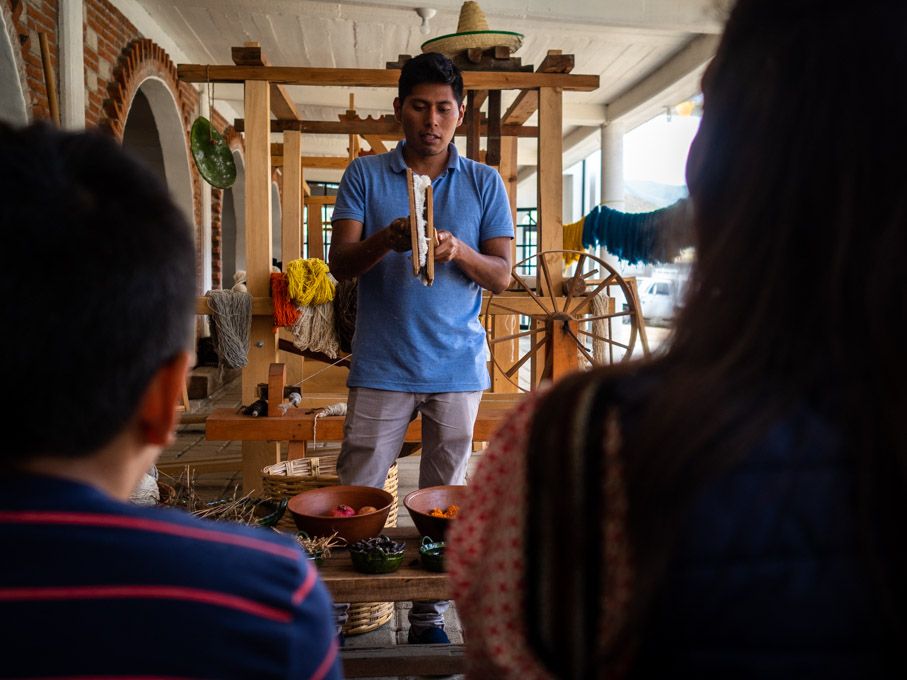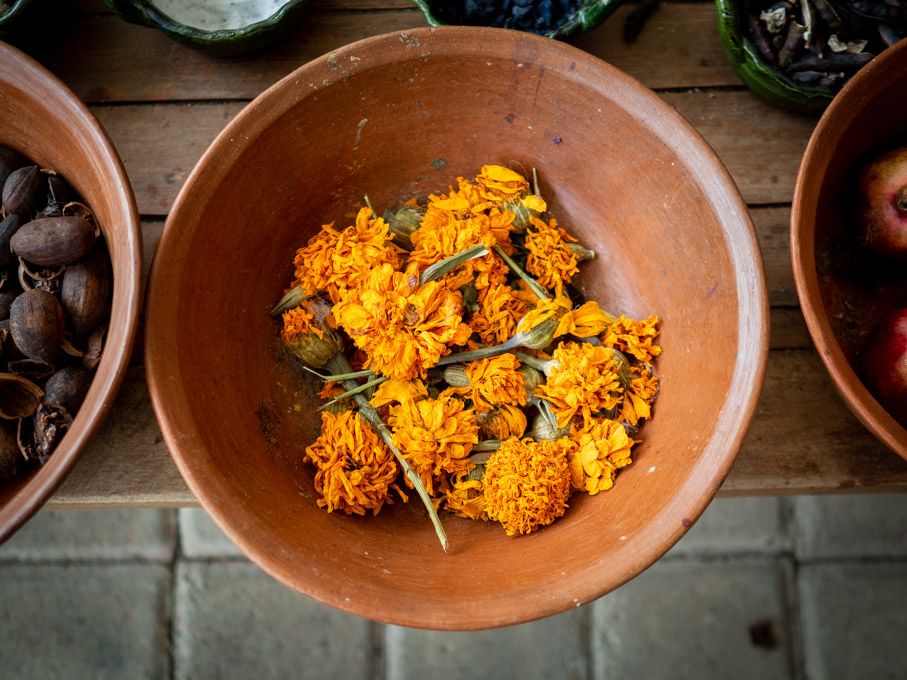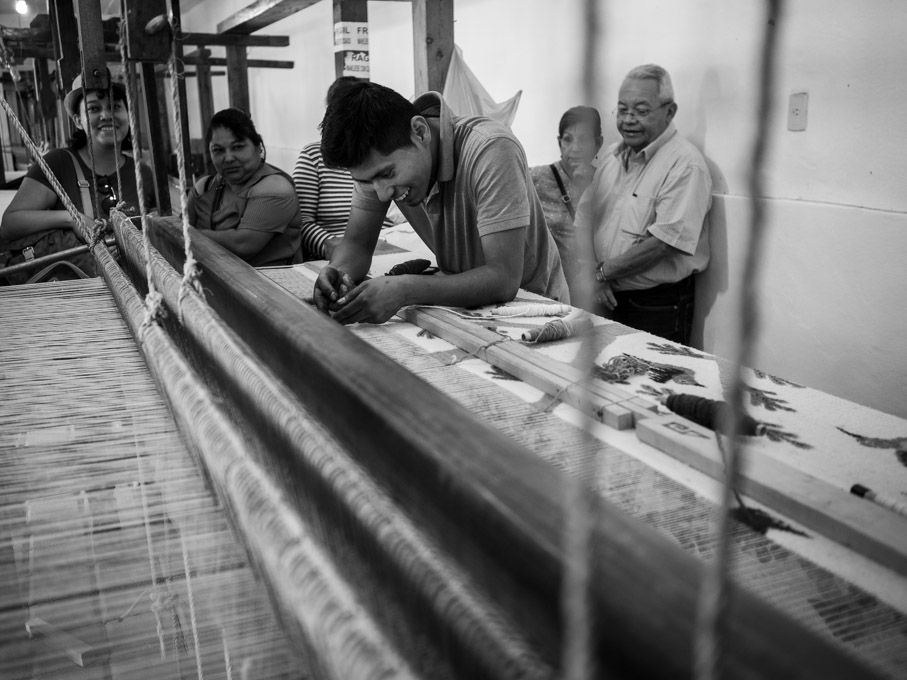 Next, we visited Hierve El Agua. A series a cascading, mineralized waterfalls formed by a series of hot springs on a cliff. It was a unique site, and reminiscent of some natural wonders in Yellowstone. Our Colorado hiking legs came in handy. To really appreciate the views of the falls, you need to hike on quite a steep trail to access the best vantage points. Being on a tour, we had little more than an hour to hike to the bottom and back up, but the views were worthy all the sweat. It felt great to get in a short, but hearty hike. We'd spent so much time in cities lately, we revelled our return to greenery.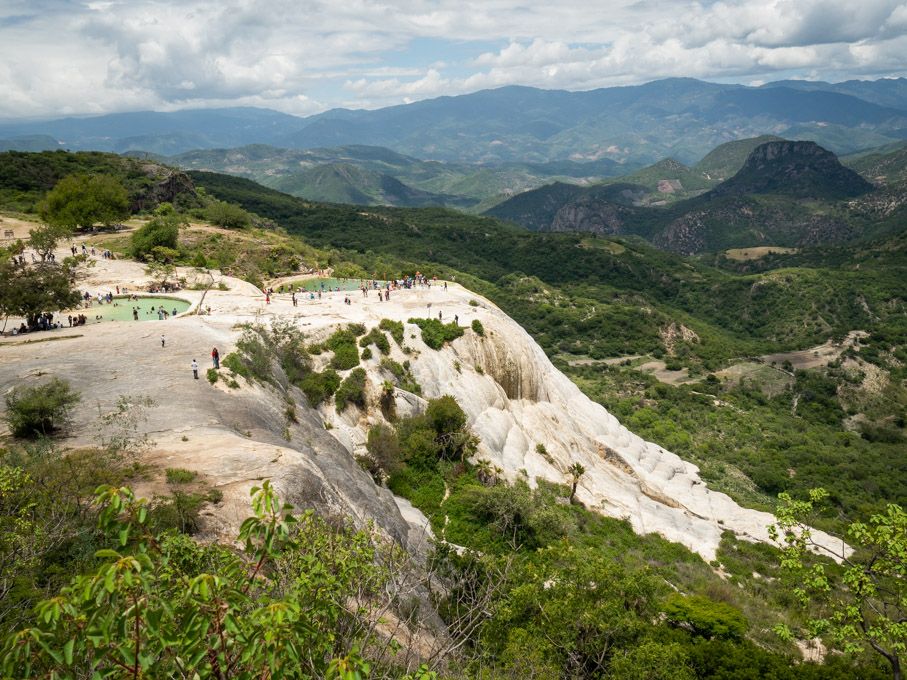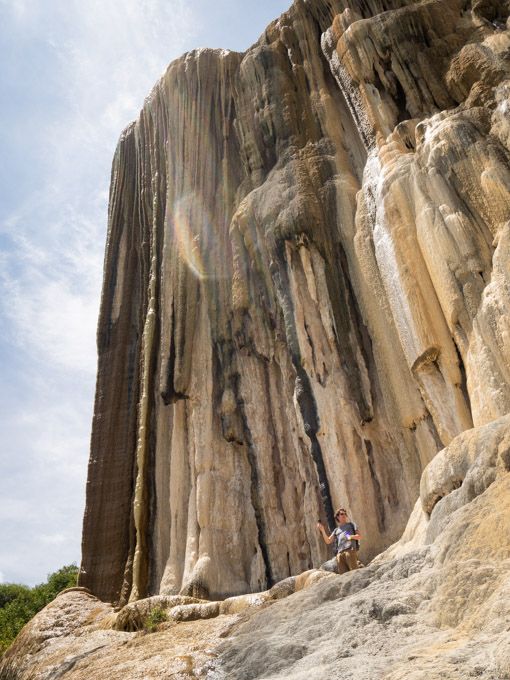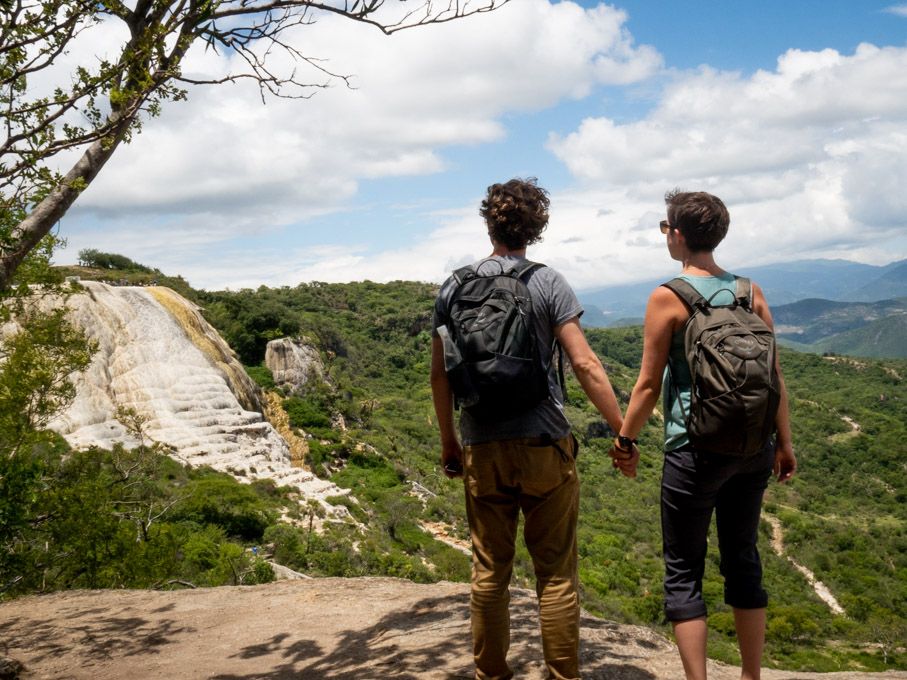 We visited Mitla, a unique ancient city that filled up my archeology-loving heart. When I visit archeological sites, you can picture me wandering around smiling and/or with my jaw agape, speculating my thoughts about construction to Lane and thinking of lots of questions I don't know how to ask in Spanish. Mitla, at least what remains, is much smaller than Monte Albán, but the original, detailed carvings in the structures are what make it unique and amazing.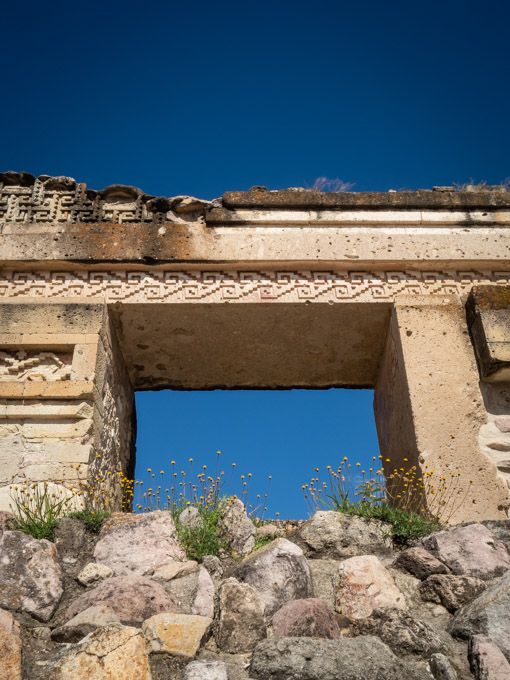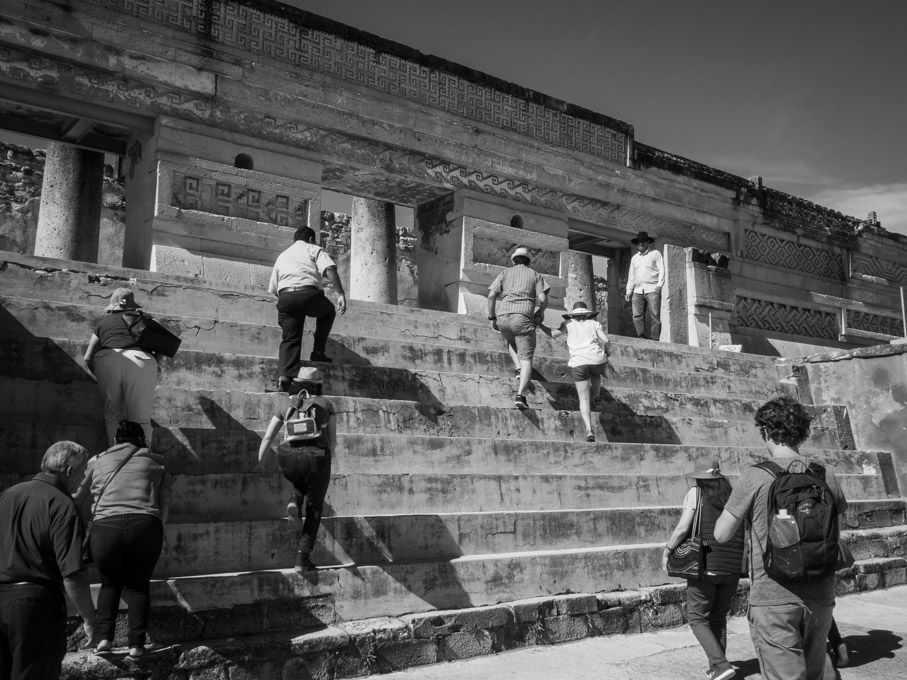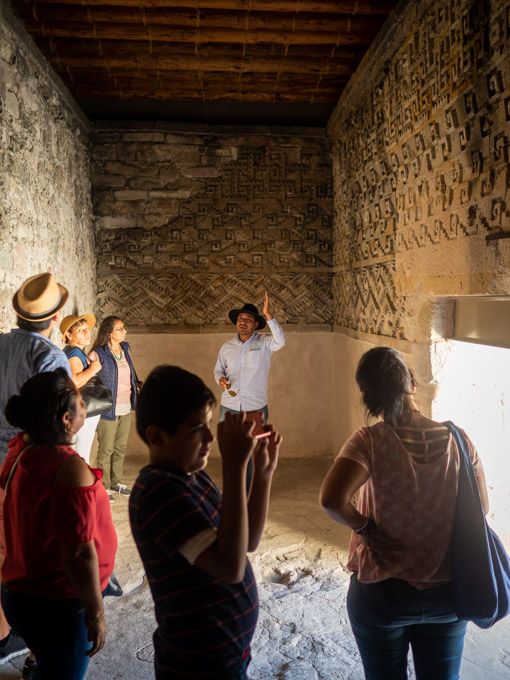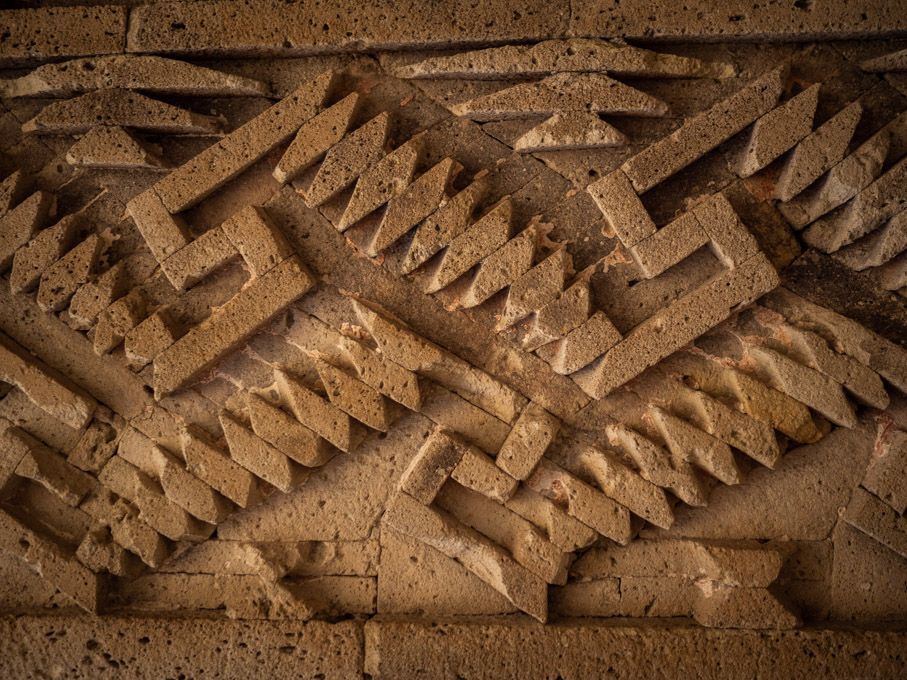 After a quick stop at a Mezcal distillery on the way back into the city, we found ourselves back at our Airbnb tired and glad we our path led us here. In fact, we didn't feel quite ready to leave so we booked different accommodations in Oaxaca for the following weekend. We couldn't stay at our current place any longer as we initially wanted—it was already pre-booked—but it turned out to be another amazing, unexpected opportunity.
We stayed at an Airbnb with the kindest woman you will ever meet and her musically talented son. We met a fellow American guest who had quit his engineering job and traveled from Peru to Oaxaca, Mexico over the past 10 months, without once stepping foot in a plane. We explored the city's massive botanical gardens with him, picking his brain about the best ways to travel and see Central and South America. The host invited us to her 50th birthday party that evening, where we met new friends from around the world, including a Harvard professor on sabbatical. After some wine and a bit of Mezcal, we sang Beatles songs with new friends from all around the world. One of my favorite Beatles songs, and the song I walked down the aisle to, "Something", started up and a feeling of happiness swept over me and I just couldn't believe our luck of being here with all these people. It was a perfect night.
---
With suggestions from our new friends, we narrowed our sights to one small, specific beach on the Oaxacan coast. They suggested taking a coletivo—a small, comfortable van that can whip around curvy mountain roads—with a better schedule and cheaper tickets instead of the bus transit we've been taking previously Mexico. So we packed our bags, and traveled towards the coast with excitement. The ride proved to be ever so winding, but we survived with minimal nausea. The last six miles of our journey were completed in the back of a small truck packed in with lots of other locals. We climbed out, paid our fare, and set foot in Zipolite — our home for the next week. The vibe here is a calm one, I suppose high season is over. It was popular back in the 70s, it's retained much of it's hippie culture. Much of it's nude hippie culture, to be specific, as it's also Mexico's only clothing-optional. So sure, it's very different than spending time exploring colonial Mexican cities and ruins. The waves are relentless and massive, so we haven't been able to swim. But it's easy enough to walk between the gorgeous rock formations at each end of the beach and lose yourself in the sound of the crashing waves.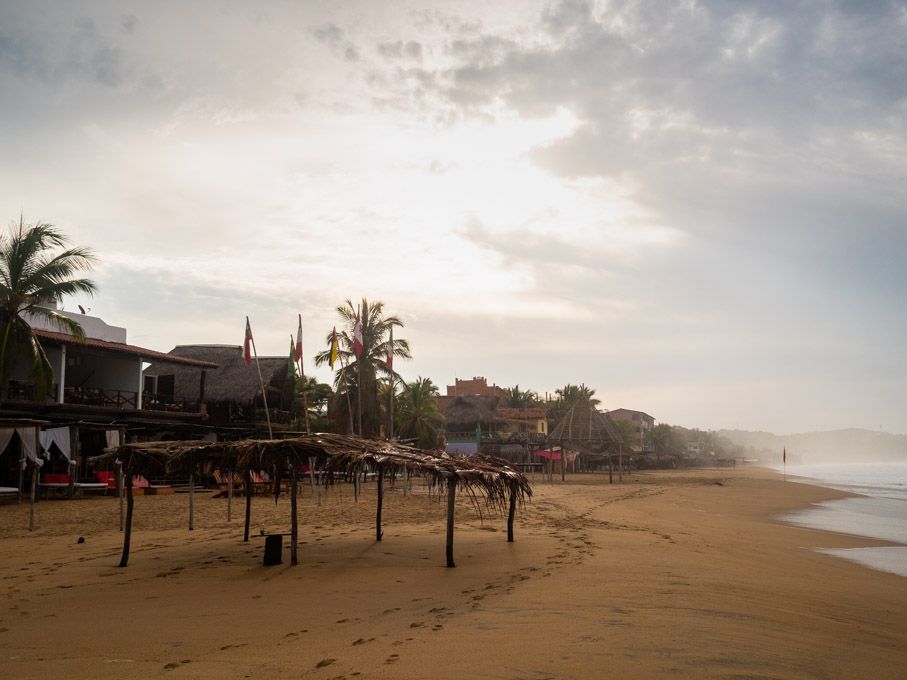 From our cabana on top of a hill with a view of the ocean, I'm writing to the sound of waves that sometimes sound like distant thunder. After my birthday on Sunday, we'll be leaving and heading south again. When we left Querétaro a few weeks ago, we didn't know what was in store and that was okay. More than okay. It's been a beautiful, funny, humid, stressful, and calming experience all rolled into one. Not sure what the next few weeks have in store, much less the coming months, but I don't mind at all.